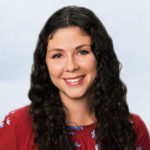 Lara administers the activities of the Program on Negotiation Pedagogy@PON initiative (P@PON) and the Teaching Negotiation Resource Center.
Lara holds a M.A. in International Peace and Conflict Resolution, with a focus on Negotiation, from American University's School of International Service. While completing her M.A., Lara served as the co-president of the American University Negotiation Project, and also worked as a negotiation simulation writer for the U.S. Institute of Peace.
Before joining PON, Lara worked at the U.S. Department of State, in the bureau of South and Central Asian Affairs and the Office of Inspector General.
Most Recent Article By Lara SanPietro
Digitally Enhanced Simulation Packages – NEW from the TNRC
In-depth Teaching Materials with Real Time Data Analytics Designed to Enhance Teaching Negotiation 
FREE to new users who order by March 15! 
New from the Teaching Negotiation Resource Center (TNRC) at PON, and iDecision Games: digitally enhanced simulation packages designed to take your teaching to the next level.
The Enhanced Simulation Package from the TNRC and iDecision Games … Read More