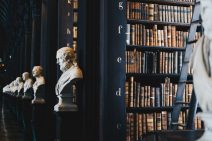 Your opinion really matters. Please take a moment to complete our short survey.
Dear TNRC Community,
We want to be sure that the Teaching Negotiation Resource Center (TNRC) at the Program on Negotiation at Harvard Law School is meeting your needs.
We regularly develop new role play simulations, case studies and teaching videos, as well as host pedagogy-focused events.  We would like your input to better determine our priorities for the coming year.
Thank you for taking the time to fill out this survey. If you have any questions or want to discuss teaching and training materials, please be in touch with us at TNRC@law.harvard.edu.
Thank you.
Professor Larry Susskind, Program on Negotiation Vice Chair of Pedagogy
Lara SanPietro, Negotiation Pedagogy Manager
______________________
Take your training to the next level with the TNRC
The Teaching Negotiation Resource Center offers a wide range of effective teaching materials, including
TNRC negotiation exercises and teaching materials are designed for educational purposes. They are used in college classroom settings or corporate training settings; used by mediators and facilitators seeking to introduce their clients to a process or issue; and used by individuals who want to enhance their negotiation skills and knowledge.
Negotiation exercises and role-play simulations introduce participants to new negotiation and dispute resolution tools, techniques and strategies. Our videos, books, case studies, and periodicals are also a helpful way of introducing students to key concepts while addressing the theory and practice of negotiation.
Check out all that the TNRC has in store >>
Related Posts