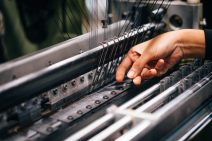 We can learn a lot from negotiation case studies. Back in April 2013, an eight-story building in Bangladesh known as Rana Plaza collapsed, killing an estimated 1,129 people, many of them low-wage garment workers who made goods for foreign companies.
In the weeks after the disaster, apparel outsourcers faced mounting public pressure to address hazardous conditions in the factories where their goods are manufactured. Labor unions focused their efforts on persuading Swedish "cheap chic" giant H&M to take the lead on safety improvements. "Get H&M on board, the thinking went, and others would follow," wrote Liz Alderman in the Times.
Dealing with negative publicity in the heat of negotiations
Negative publicity marked a tipping point for H&M. The company signed on to an agreement that would require Western retailers to invest in improving the safety of foreign workers. Once H&M was on board, other European retailers began to follow suit.
On July 8, 2013 a European consortium of 70 brands unveiled its legally binding agreement. The group committed to inspections of the garment factories of members' Bangladeshi suppliers and developing a plan to correct any safety problems.
Just two days later, a group of 17 North American retailers (including Walmart, Gap, and Target) announced its own plan for factory safety in Bangladesh, centered on raising funds for safety improvements. The signatories' promises are not legally binding, and the burden falls on factory owners to improve safety. Labor groups immediately panned the North American agreement, saying it lacks the accountability of the European version.
The lead negotiators of the European agreement could have decided to water down their agreement to keep the Americans in the fold. Instead, they chose to stand by their core principles, and the Americans splintered off. In your own talks, use negotiation case studies and examples to your advantage. Weigh the pros of an all-inclusive, more diffuse agreement against the benefits of a smaller, more targeted one.
Do you know of any negotiation case studies that have any insight into labor safety practices? Leave a comment.
Related International Negotiation Article: Overcoming Cultural Barriers in Negotiations: The Importance of Culture and Etiquette in Bargaining Scenarios
Originally published in 2014.
Related Posts