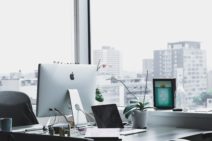 Negotiating over email has its own unique challenges and opportunities. For example, people often assume that the emails they have sent are read immediately and so experience anxiety when there isn't a prompt response, failing to account for reasonable delays. On the other hand, email negotiations also provide a permanent record of what is discussed which can be a useful reference point. All of this is made more complex when trying to engage in difficult conversations over email, where differing perceptions are exacerbated and clear communication is critical. The Teaching Negotiation Resource Center (TNRC) has a new simulation to help students learn how to successfully engage in difficult conversations over email: Rose Lane.
This two-party, email-based, multi-issue issue negotiation deals with a dispute between neighbors over one sharing their home on a home-sharing website, and having difficult conversations in relationships with low trust. A resident of the picturesque town of Pottenstein, Germany is frustrated with their neighbor's listing of their home as a property on the popular home-sharing site, HomeBNB, due to the prevalence of large parties, noise pollution, and the general disruption of the formerly quiet neighborhood.
M. Schmidt, a branch manager of a local bank, reaches out via email to their next-door neighbor, D. Harberer, about the use of their home on the popular home-sharing site, HomeBNB. Schmidt has grown increasingly frustrated by the prevalence of frequent large groups of rock climbers, who party and play music late into the night. Schmidt and Haberer met two years ago when Haberer first bought the property but have not had contact since. Schmidt has attempted to reach out to Haberer through various channels but has not been able to make contact with Haberer. Schmidt once attempted to contact Haberer through HomeBNB but was notified that the house was not rented through HomeBNB at the time of the complaint. Haberer does not know anything about the raucous parties and entrusts rental management to their daughter, Julia.
Frustrated with their inability to contact Haberer, Schmidt mobilized the neighborhood's social media group where they initially received significant support. Haberer has been notified by Julia that Schmidt has talked about Haberer, by name, on social media, something that Haberer has taken great offense to. After two years of increasing frustration, Schmidt has reached out to the local government and was surprised with their response: come to a resolution within 30 days or we'll bring your case to the larger governing body and make a region-wide ruling.
Schmidt and Haberer will email each other to see if they can find a resolution to this conflict. For both parties, their alternatives if they are not able to find agreement with one another are not good. For Schmidt, going to the City Council would be a lose-lose outcome. If the City Council rules to restrict home sharing within the region, Schmidt is worried they will be the focal point for an angry and desperate public. If they do not restrict home sharing, they face an uncertain future: they feel sure they can't continue to live next to the Haberers, but they also can't afford to move. On the other hand, Haberer feels very certain that the government will rule in favor of Schmidt and increase restrictions on home sharing. If this were to happen Haberer is not sure what they would do – they're not financially ready to retire and move to Rose Lane, but they can't afford to sell their house. Major lessons of this simulation include:
Identifying challenges related to negotiating via email and generating strategies to overcome these challenges.
Negotiating with very weak alternatives (BATNA).
Having difficult conversations in relationships with low trust.
Download a free preview copy of the Rose Lane Teacher's Package to learn more about this simulation.
______________________
Take your training to the next level with the TNRC
The Teaching Negotiation Resource Center offers a wide range of effective teaching materials, including
TNRC negotiation exercises and teaching materials are designed for educational purposes. They are used in college classroom settings or corporate training settings; used by mediators and facilitators seeking to introduce their clients to a process or issue; and used by individuals who want to enhance their negotiation skills and knowledge.
Negotiation exercises and role-play simulations introduce participants to new negotiation and dispute resolution tools, techniques and strategies. Our videos, books, case studies, and periodicals are also a helpful way of introducing students to key concepts while addressing the theory and practice of negotiation.
Check out all that the TNRC has in store >>
Related Posts