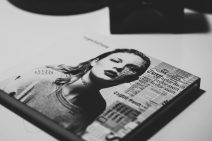 What should you do when a negotiation is crumbling? Some people redouble their efforts—conducting more research, holding longer meetings, and scraping together more financing. Others look around for a better deal away from that particular negotiating table—that is, they explore their best alternative to a negotiated agreement, or BATNA. As Matthew Belloni reports for Puck, Taylor Swift and her family are those types of visionary negotiators—ones whose real-world negotiation examples we can all learn from. 
In the spring of 2023, AMC Theatres CEO Adam Aron got a call from a friend who was acquainted with Scott Swift, Taylor Swift's father. The friend reportedly told Aron that Scott had had an epiphany about a "crazy idea" and wanted to chat, reports Belloni. 
As it turned out, the Swifts had been negotiating with Hollywood film studios to distribute a concert film of Taylor's blockbuster touring show, The Eras Tour, but were displeased with the terms they'd been offered. They wondered if they could bypass the studios and put the film, which they were producing themselves, directly into theaters.
For Aron, negotiating with the Swifts was a no-brainer. Yes, he risked ticking off the studios he negotiates with regularly by cutting them out of a deal to bring the film to market. But AMC and other theater chains had been burned by the studios many times in recent years, as when they sent their films direct to streaming services during the Covid-19 pandemic and limited the time films spent in theaters even as the pandemic waned. For struggling AMC, it had been near-death by a thousand cuts. 
Plus, the film was as close as they come to a guaranteed hit. As the North American leg of the red-hot Eras Tour wrapped up in August, it had racked up an estimated $2.2 billion in ticket sales, making it the highest-grossing tour of all time. Millions of "Swifties" were sure to clamor to see it on the big screen. And the film would offer a much-needed injection of star power amid the Screen Actors Guild and American Federation of Television and Radio Artists (SAG-AFTRA) writers and actors strike. The release dates of many films have been pushed back, as actors are prohibited from promoting them during the strike. 
Swift and her team saw that they didn't need the studios anyway—a smart BATNA analysis. She and her family had hired director Sam Wrench and paid for the movie themselves, and she could market it directly to her 365 million social media followers. Nor was there a concern about releasing the film before the international leg of the Eras Tour kicks off in November, notes Belloni: Those shows are already sold out.
Given the many upsides, AMC's Aron leapt at the chance to personally negotiate a term sheet directly with Scott and Andrea Swift, Taylor's mom. No agents or lawyers were involved until the deal needed to be written up, according to Belloni. 
Over the course of several weeks, the two sides worked out a negotiated agreement in which 43% of gross ticket sales will stay with the theaters, and 57% will be shared between the Swifts and AMC, with AMC serving as distributor. Theaters needed to commit to screen the movie for at least four weeks—a relatively long "theatrical window"—and for up to 26 weeks before terms might change. The Swifts also secured the ability to put the film on streaming services after 13 weeks in theaters. AMC, meanwhile, negotiated to distribute the film to other theater chains, such as Regal and Cinemark, and to retain all revenue from concessions. 
"The Swifts will make a fortune, of course, but they're actually leaving money on the table, and that's on purpose," writes Belloni. That's because the family's primary goal was to make the Eras Tour "accessible to as many fans as possible," especially those who couldn't afford tickets to the tour. Ticket prices for the film—$19.89 for adults, $13.13 for kids—were set "artificially low," according to Belloni.
Predictably, Swift's August 31 surprise announcement of the film's October 13 release thrilled Swifties and generated brisk box-office sales. Some insiders think Taylor Swift: The Eras Tour could open to a record $100 million in sales, according to the Hollywood Reporter. 
The Hollywood studios shut out of the deal also were taken by surprise. Some felt compelled to rearrange release dates for highly anticipated films, such as The Exorcist: Believer and What Happens Later, Meg Ryan's return to romantic comedy, to avoid competing with Swift. For AMC and other theater chains looking forward to October 13, it was sheer karma.
Swift and her family are known for being savvy negotiators. Their negotiations with AMC to bring their film to a theater near you underscore that reputation and offer compelling lessons to business negotiators seeking closure:
Shake it off and look around. We can become so engrossed in trying to make a negotiation work that we don't explore our

BATNA

and

even forget that other partners exist

. The Swifts avoided this trap by recognizing they didn't actually need the movie studios—and could negotiate with a theater chain instead. 
Try to avoid bad blood.

Before cutting a party out of a deal they value, as AMC did, you'll want to consider potential long-term repercussions, such as losing the relationship or triggering vengeful behavior. You may be able to help the other side

calm down

with conciliatory behavior, such as offering to discuss other potential partnerships.
Keep your end game in sight.

Negotiators often put so much stock in getting a great deal financially that they lose sight of other priorities. Swift stayed true to her goal of making her film available to fans who couldn't get tickets to her live show, even if it meant sacrificing a bit of profit. 
Question: What advice do you have for managing difficult or delicate negotiations?
Related Posts