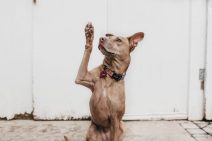 Looking to update your curriculum with innovative new simulations? Check out these new simulations from the Teaching Negotiation Resource Center (TNRC).
This two-party, three-hour, multi-issue negotiation is between the co-owners of the Daily Herald newspaper over how to resolve ongoing management issues and implement structural reforms in the face of high-pressure circumstances. J. Blanton and K. Logan are the co-owners of the Daily Herald; J. Blanton previously worked in the freight-shipping industry, while K. Logan worked in the Logan family media business. The co-owners have become embroiled in conflict over the direction of the paper's future. As a result of this conflict, K. Logan has terminated the paper's long-time editor in chief without consulting J. Blanton. K. Logan is seeking an overall shift to a digital-only publishing model in order to expand readership and return to profitability. J. Blanton wants to maintain a more print-based, traditional newspaper model to serve the community. Underlying this management discord are strained relationship dynamics been the owners and plummeting morale among the staff. J. Blanton feels that K. Logan does not take others' input seriously, and K. Logan feels that J. Blanton is resistant to change and evolution. J. Blanton and K. Logan have also just been informed of a planned staff walkout in protest of management's erratic leadership and they must now break their previous impasse on these issues to try to avert a crisis. Major lessons of this negotiation include:
Importance of agenda setting in multi-issue negotiations
Breaking an impasse in a negotiation
The perils and pitfalls of internal company conflict
Negotiating with very weak alternatives (BATNA) and under pressure of escalating consequences
Having difficult conversations in relationships with low trust
Download a free preview copy of the Discord at the Daily Herald Teacher's Package to learn more about this simulation.
Ren the Robot is a one-and-a-half hour, two-party, multi-issue negotiation between a Tokyo-based robotics company, Grubotics, and a U.S.-based tech company, Delivered, over a potential acquisition deal. It is designed to be conducted using online video conferencing. The use of online video conference technology highlights the conveniences of such tools, but also the potential pitfalls and different comfort levels negotiators can have with this technology.
Delivered is an app-based service that matches independent food-delivery drivers with customers who want delivery from their favorite neighborhood restaurants. While originally only available in the US, Delivered now operates in major cities all over the world. Already a globally successful company before the COVID-19 pandemic, the ensuing stay-at-home orders caused an explosion in Delivered's popularity. Many restaurants, however, were forced to close permanently during the stay-at-home period, while others who successfully pivoted to entirely take-out-based orders had difficulty keeping up with demand. As restaurants were permitted to reopen for in-person dining, a severe labor shortage left them desperate for servers and cooks and many establishments were unable to maximize business in the face of pent-up demand. Delivered is seeking to invest some of its newly increased development budget in innovative technologies in order to address some of these issues.
Grubotics is a Japanese robotics company, which makes food-preparation robots. "Ren", the food-preparation robot, has an internal refrigerator, which holds fresh produce and other ingredients. It can combine these ingredients into custom salads, noodle bowls, and other dishes. Prior to the pandemic, Grubotics robots were primarily used in universities, hospitals, and grocery stores. But with the onset of the COVID-19 pandemic, there has been a massive increase in their use by restaurants and convenience stores, which were looking for a way to address the labor shortage and also for a method to dispense fresh food without human contact. A relatively young company with only 20 employees, Grubotics has had difficulty scaling up and meeting the surging demand for its food-preparation robots. It is therefore beginning acquisition negotiations with Delivered to seek an influx of capital to help meet demand and expand into new markets.
Major teaching lessons include:
Navigating the dynamics of technology, and technological preferences. The use of online video conference technology in this negotiation highlights the conveniences of such tools, but also potential pitfalls and different comfort levels parties can have with online video negotiation.
Negotiation process management and agenda setting. This simulation teaches participants to think strategically about how to set an agenda in a negotiation. Do you start with the most important issues to your side first? Or do you start with an issue you think likely to get an agreement on to build momentum? Since the parties prioritize issues in the negotiation differently, participants must not only think about how their side ranks the issues, but also how their counterpart might rank them.
Openings in a negotiation, the pre-anchoring phase, and momentum-building. Asking questions in the beginning of a negotiation to gather information about the other party's interests is useful for participants to better formulate an initial offer and set up the negotiation to reach a mutually beneficial agreement.
Defining BATNAs in the face of substantial uncertainty. This negotiation requires both sides to think critically about what their best fallback option is as well as what the other party's alternative might be.
Cross-cultural communication. This negotiation deals with conflicting cultural expectations and how expectations about culture can impact a negotiation.
Managing relationship dynamics and the possibility of a future relationships in a negotiation. This simulation highlights the impact that expectations about ongoing relationship can have on positions taken during a negotiation.
Download a free Ren the Robot Teacher's Package preview copy to learn more about this new simulation.
This two party, three hour, non-scoreable negotiation is between the U.S. Defense Attaché and the Djiboutian Deputy Minister of Foreign Affairs over the potential lease renewal for a key strategic military base: Camp Lemonnier. Camp Lemonnier is a United States Naval Expeditionary Base located in Djibouti and is the only permanent U.S. military base in Africa. Djibouti, bordering Somalia, Ethiopia, Eritrea, the Red Sea and the Gulf of Aden, has been home to Camp Lemonnier since the September 11, 2001 attacks prompted the United States to seek a temporary staging ground for U.S. Marines in the region. Since then, Camp Lemonnier has expanded to nearly 500 acres and is a base of unparalleled importance. The 2014 negotiations between the U.S and Djibouti over the lease renewal for Camp Lemonnier were complex and involved national security, public relations, and economic development issues. Major lessons of this simulation include:
The importance of understanding the BATNA of all parties in a negotiation.
The impact of culture in negotiation.
Process management and agenda setting.
Principal-agent dynamics.
Uncovering sources of power in negotiation.
Preview a Camp Lemonnier Teacher's Package to learn more about this simulation.
This four-party, two-round international business negotiation is over the selection of the host country and city for the upcoming Euro-Idol music competition. Euro-Idol is the longest-running international singing competition featuring contestants from European and other invited countries. Every year, each participating country independently conducts a national song competition to choose its country's "Idol" to represent it at Euro-Idol. Hosting the Euro-Idol competition is one of the most prestigious and sought-after events a country and city can bid for, often compared to hosting the Olympics or the World Cup. Euro-Idol has the potential to bring economic benefit and prestige to cities that are granted this privilege. Typically, the winning country of the previous year's competition has priority in conversations about hosting, if they choose to be considered. But this pattern was disrupted after the 2020 competition was cancelled, due to coronavirus. Now, countries are free to directly apply to host Euro-Idol's competition. After a country is chosen by the Euro-Idol Corporation, it is up to the country to choose the city. The Kingdom of Denion is entering the negotiations with the Euro-Idol Corporation in an attempt to secure hosting the upcoming competition.
This negotiation takes place in two rounds. The first round is between the Euro-Idol Corporation and the prospective host country of Denion. If the Euro-Idol Corporation and Denion can come to an agreement, the second round of negotiations takes place between the cities of Bardane and Eindborg, as well as the Denion Office of Special Events, to determine which city will host the competition. Major lessons of this simulation include:
Acquire competencies in negotiation preparation, defining BATNA, process, management and agenda setting, uncovering interests, sequencing and packaging issues, and uncovering sources of power in negotiation.
Acquire skills in negotiating based on changing information and/or information decided by others.
Understand sequencing issues between rounds and how to build momentum for a deal.
Negotiate effectively in a process set up to incentivize winner take all (a bidding process).
Manage waxing and waning relevance.
Preview a copy of the Euro-Idol Teacher's Package to learn more about this simulation.
This two-party, email-based, multi-issue issue negotiation deals with a dispute between neighbors over one sharing their home on a home-sharing website, and having difficult conversations in relationships with low trust. A resident of the picturesque town of Pottenstein, Germany is frustrated with their neighbor's listing of their home as a property on the popular home-sharing site, HomeBNB, due to the prevalence of large parties, noise pollution, and the general disruption of the formerly quiet neighborhood.
Schmidt, a branch manager of a local bank, reaches out via email to their next-door neighbor, D. Harberer, about the use of their home on the popular home-sharing site, HomeBNB. Schmidt has grown increasingly frustrated by the prevalence of frequent large groups of rock climbers, who party and play music late into the night. Schmidt and Haberer met two years ago when Haberer first bought the property but have not had contact since. Schmidt has attempted to reach out to Haberer through various channels but has not been able to make contact with Haberer. Schmidt once attempted to contact Haberer through HomeBNB but was notified that the house was not rented through HomeBNB at the time of the complaint. Haberer does not know anything about the raucous parties and entrusts rental management to their daughter, Julia.
Frustrated with their inability to contact Haberer, Schmidt mobilized the neighborhood's social media group where they initially received significant support. Haberer has been notified by Julia that Schmidt has talked about Haberer, by name, on social media, something that Haberer has taken great offense to. After two years of increasing frustration, Schmidt has reached out to the local government and was surprised with their response: come to a resolution within 30 days or we'll bring your case to the larger governing body and make a region-wide ruling.
Schmidt and Haberer will email each other to see if they can find a resolution to this conflict. For both parties, their alternatives if they are not able to find agreement with one another are not good. For Schmidt, going to the City Council would be a lose-lose outcome. If the City Council rules to restrict home sharing within the region, Schmidt is worried they will be the focal point for an angry and desperate public. If they do not restrict home sharing, they face an uncertain future: they feel sure they can't continue to live next to the Haberers, but they also can't afford to move. On the other hand, Haberer feels very certain that the government will rule in favor of Schmidt and increase restrictions on home sharing. If this were to happen Haberer is not sure what they would do – they're not financially ready to retire and move to Rose Lane, but they can't afford to sell their house. Major lessons of this simulation include:
Identifying challenges related to negotiating via email and generating strategies to overcome these challenges.
Negotiating with very weak alternatives (BATNA).
Having difficult conversations in relationships with low trust.
Preview a copy of the Rose Lane Teacher's Package to learn more about this simulation.
______________________
Take your training to the next level with the TNRC
The Teaching Negotiation Resource Center offers a wide range of effective teaching materials, including
TNRC negotiation exercises and teaching materials are designed for educational purposes. They are used in college classroom settings or corporate training settings; used by mediators and facilitators seeking to introduce their clients to a process or issue; and used by individuals who want to enhance their negotiation skills and knowledge.
Negotiation exercises and role-play simulations introduce participants to new negotiation and dispute resolution tools, techniques and strategies. Our videos, books, case studies, and periodicals are also a helpful way of introducing students to key concepts while addressing the theory and practice of negotiation.
Check out all that the TNRC has in store >>
Related Posts