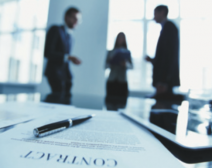 In the #MeToo era, entertainment companies are pushing for broad morality clauses in their employment contracts—and raising the larger question of how to manage risk in negotiation.
After dozens of accusations of sexual abuse and assault against film producer Harvey Weinstein launched the #MeToo movement, entertainment companies began incurring significant financial and reputational damage from alleged misbehavior by the producers, directors, executives, and actors they've employed.
The Weinstein Company teetered on the brink of collapse and put itself up for sale. Following its firing of disgraced actors Kevin Spacey and Danny Masterson from two of its series, Netflix took a $39 million write- down that the company's CFO, David Wells, attributed to "the societal reset around sexual harassment," according to the Hollywood Reporter. And as we described in last month's issue, production company Imperative Entertainment spent $10 million reshooting scenes for its film All the Money in the World after editing out Spacey. Like many others facing serious allegations, Spacey reportedly was paid in full for his recent projects.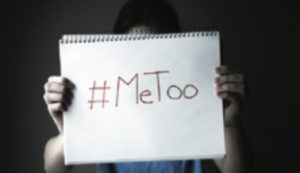 Beyond Hollywood, organizations in various industries have faced repercussions from their employees' alleged personal misbehavior. After golfer Tiger Woods's infidelity scandal in 2009, the companies he endorsed lost billions of dollars in market capitalization, one study found.
Organizations are increasingly looking for ways to reduce the risk they face from possible future allegations against their contract workers and employees. The most commonly used bargaining tool, a morality clause, goes a long way toward minimizing the collateral damage from such scandals but is an imperfect solution. We take a closer look at morality clauses and other negotiation strategies that organizations can use to reduce their risk exposure.
Morality clauses: A brief history
A morality clause, or morals clause, is a contract provision that an organization negotiates to require a prospective employee to adhere to certain behavioral standards during the life of the employee's contract. A morality clause can be viewed as a type of contingent contract, a common means of managing uncertainty by specifying what will happen if various scenarios unfold—in this case, a worst-case scenario. An actor may be optimistic that he will maintain his clean-cut image; if a film studio isn't quite as sure, a morality clause can give the studio the ability to end the relationship prematurely. The actor should take the gamble if he's truly confident his behavior will be above reproach.
Universal Studios reportedly crafted the first morality clause in 1921 after silent-film star Roscoe "Fatty" Arbuckle was tried for rape and manslaughter (and ultimately acquitted). In its contracts with actors and actresses, Universal claimed the right to sever ties with those who failed to conduct themselves "with due regard to public conventions and morals."
During the 1950s, film studios used morality clauses to protect themselves from association with suspected communists. Morality clauses also have been used in Hollywood to compel gay entertainers to keep their private lives under wraps, write historians Lillian Faderman and Stuart Timmons in their book Gay L.A.: A History of Sexual Outlaws, Power Politics, and Lipstick Lesbians (Basic Books, 2006).
Today, organizations often ask entertainers, financial executives, athletes, and other individuals whose unanticipated behavior could expose it to significant financial loss to sign a morality clause. If the person fails to live up to specified standards, the company has the right to nullify the contract, end the business relationship, and cease paying the individual.
Negotiating protections from bad behavior
Given the high financial stakes involved, morality clauses often are heavily negotiated, writes attorney Andrew Zarriello in a 2015 article in the Boston College Law Review. As with any contingent contract, parties have the opportunity to negotiate terms favorable to their side. Employers and job candidates most typically bargain over how broad or narrow the list of prohibited behaviors should be.
The hiring organization commonly has incentives to negotiate language giving it the authority to fire an artist for a broad spectrum of undesirable behaviors, ranging from the criminal to the unethical to the merely embarrassing. In response to the #MeToo movement, 20th Century Fox, for example, has begun bargaining for the right to cancel a deal if an individual committed or is charged with committing an act that qualifies as a felony or "crime of moral turpitude"—defined as "an act or behavior that gravely violates the sentiment or accepted standard of the community"—before or during the life of the contract, according to the Hollywood Reporter. The type of behavior that covers is left purposely vague.
Not surprisingly, Hollywood talent agents are pushing back against the media companies' call for broader, vaguer language. "It's one thing to say someone is a criminal," attorney Linda Lichter told the Reporter. "It's another thing to say someone has been accused by someone and you can fire them and not pay them." Performers and their representatives try to negotiate for language prohibiting only clearly illegal behavior, such as being "charged with or convicted of an offense [involving moral turpitude] under federal, state, or local laws or ordinances," writes attorney Bob Tarantino on the Entertainment & Media Law Signal blog.
Clawing back from a scandal
When deploying a morality clause, organizations often are frustrated that they can't claim funds previously paid to an employee accused of wrongdoing—for example, in the case of an actor who was paid for his work on a film before coworkers accused him of sexual harassment.
To address that problem, some observers have recommended companies negotiate for "clawback" provisions in their initial contracts with potential high- profile employees, according to attorney Andrew Zarriello. A clawback provision requires an employee to return previously paid compensation under conditions specified in the contract or stipulated by law. After the wave of corporate financial scandals in the early 2000s, for example, some companies began using clawback provisions in contracts with employees at the upper echelons, and Congress eventually required some companies to negotiate them with prospective CEOs and CFOs.
Clawback provisions may seem like an appealing addition to a contract, but they could be tricky to implement, cautions Zarriello. In industries where clawback provisions are not the norm, a prospective employee may balk at signing one and turn to a competitor instead. In addition, recouping an employee's past wages could prove quite difficult. A better approach may be to try to negotiate for the prospective employee to agree to pay a legally binding fine for violating a morality clause.
Reduce your risk exposure
When negotiating a new business partnership, we often fail to think about problems that could crop up during the implementation stage. The following three risk-management tools, framed in the context of employment contracts, can help us take the long view in all our important deals.
1. Prioritize learning over haggling. "When attorneys focus on who owes what to whom in every imaginable worst-case scenario, they cast a pall on even the most promising deals," Harvard Business School professor Michael Wheeler has written in Negotiation Briefings. "When you bargain too hard in the pursuit of self-interest, the relationship may be doomed from the start."
To avoid this trap, Wheeler encourages us to look at the process of negotiating terms and conditions as "one of mutual learning in which parties anticipate problems before resources are wasted or tempers flare." For hiring organizations, that means taking time to get to know job candidates and investigating any red flags before negotiating contract terms. The information you acquire might lead you to decide not to hire someone or to demand a broad morality clause. In any contingent contract, you can negotiate stronger protections by considering what information the other party has that you don't—and work to reduce this asymmetry.
2. Prepare for conflict. When conflicts arise between parties to a contract, often it's because they interpret vague terms, such as "moral turpitude," differently. That doesn't mean you need to pay your lawyers to spell out every possible scenario that could unfold, but it does mean you should include a dispute resolution clause in your contract. For example, parties might promise to make a good-faith effort to resolve any dispute that arises through mediation or arbitration before filing a lawsuit.
3. Diffuse your risk. You can also try to minimize fallout from a counterpart's unanticipated behavior by reducing your financial reliance on him or her. Zarriello proposes several ways to do so in the context of employment contracts. First, rather than offering an employee a large signing bonus, you might negotiate to pay it to him or her in increments over time; you might also offer a series of well-calibrated financial incentives to motivate the employee to perform well through the life of the contract. Second, you can negotiate shorter employment contracts and the right to renegotiate them. Third, in some contexts, rather than pursuing a small number of top candidates, it might be preferable to negotiate deals with multiple midlevel candidates to reduce the risk of a single large loss.
A rocky road toward reinvention
In late January, a group led by businesswoman Maria Contreras-Sweet offered to buy the Weinstein Company for about $275 million, assume approximately $225 million of its debt, and prop up the company with cash and credit until the deal closed. The company would be renamed and given a majority- female board. It was the company's sole promising bid following the wave of accusations against its co-chairman, Harvey Weinstein, according to the Wall Street Journal.
In mid-February, New York attorney general Eric T. Schneiderman filed a lawsuit against the studio, Weinstein, and his brother Bob alleging repeated violations of state and city laws, including gender discrimination and sexual abuse, according to the New York Times. Schneiderman also publicly called on Contreras-Sweet to ensure that her group's bid included adequate victim compensation, protections for Weinstein Company employees, and assurances that anyone who enabled Weinstein's alleged conduct would not be rewarded financially.
Contreras-Sweet and investor Ron Burkle, whose firm Yucaipa Capital was partially backing the deal, met with Schneiderman and persuaded him that they were working to meet his priorities, according to the Times. But on February 25, the Weinstein Company announced that the deal had fallen through and that it would file for bankruptcy. According to the studio, the bidders had failed to provide interim funding needed to save jobs. The deal was briefly back on again in early March, but Contreras-Sweet and team walked away after learning that the company had more debt than they'd anticipated, the Times reports.
The story illustrates the potential fallout an organization can incur from turning a blind eye to serious accusations against leaders and employees.
Related Posts