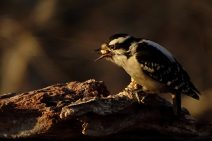 In the high-stakes world of mergers and acquisitions (M&As), negotiation missteps can amplify into disasters, and lucky breaks into triumphs. As a result, there is much that business negotiators can learn from stories of M&A negotiation strategy in the news. To take one case study, the 2015-2016 bidding war between hotel chain Marriott International and China's Anbang Insurance Group, detailed in a Wall Street Journal article by Craig Karmin, Dana Mattioli, and Rick Carew, offers lessons on the risks inherent in secrecy.
Early Offers
On April 15, 2015, Starwood Hotels and Resorts Worldwide, owner and operator of Westin, Sheraton, W Hotels, and other hospitality brands, revealed it was for sale. Anbang Insurance Group, a 12-year-old Chinese company owned by a murky blend of corporate shareholders and holding companies registered across China, expressed interest. But Starwood was skeptical of Anbang's ability to secure financing, according to the Journal. The Beijing company had been buying up insurers and hotels across the globe, but its broader goals were unclear.
Throughout the fall, Anbang chairman Wu Xiaohui proposed various deal options as part of the company's M&A negotiation strategy but backed away in November when Starwood said it wouldn't proceed until Anbang provided specific financing plans. The same month, Starwood accepted a $12.2 billion bid from Marriott. The deal, which would create the world's largest hotel company, offered clear synergies and straightforward financing.
On Again, Off Again
Soon, however, Anbang was back in the picture. On March 10, just two weeks before Starwood shareholders were due to vote on the Marriott deal, the Chinese firm submitted a $76 per share, all-cash offer for Starwood.
"Our friends in China have resurfaced," Starwood CEO Thomas Mangas notified his counterpart at Marriott, Arne Sorenson, the Journal reports. Still pursuing a cautious M&A negotiation strategy, Starwood told Anbang it would have to bid higher and provide proof of financing to displace Marriott. Anbang raised its offer to $78 per share and offered a letter of credit from China Construction Bank for the full amount.
But Starwood had questions: What did Anbang expect to gain from the acquisition? What if the Chinese government scuttled the deal after Starwood walked away from Marriott? To address this concern, Starwood asked for and received an extraordinary guarantee from Anbang, according to the Journal: that the deal would still close at the promised price even without Chinese regulatory approval.
On March 21, Starwood announced it was accepting Anbang's $13 billion bid and calling off its deal-making process with Marriott.
Clarity, at Last
Marriott came back with a $13.6 billion bid that relied more on cash than its previous stock-and-cash offer. Starwood accepted.
The negotiation process was heating up. Anbang upped the ante once more, this time with an all-cash offer of $81 per share. Starwood convinced the Chinese firm to nudge its offer up to $82.75 per share, or $14 billion, then demanded proof of financing and regulatory approval at the new price. No longer able to compete on price, Marriott argued that it offered stronger strategic value to Starwood than Anbang.
For three days, Starwood waited for Anbang to meet its demands. Then Anbang's M&A negotiation tactics abruptly shifted: The company's lawyers revealed the company was walking away. That left Marriott the winning bidder—for $1.2 billion above its opening bid, thanks to Anbang.
"It's great to have clarity," Marriott's Sorenson told the Journal, looking on the bright side of the business negotiation. "We had very little insight into what the competing bidder was prepared to pay."
After regulatory approvals, Marriott and Starwood closed their merger on September 23, 2016, becoming the world's largest hotel company with over 5,700 properties.
The Downside of Unpredictable Behavior
As part of its M&A negotiation strategy, Starwood tried but largely failed to understand Anbang's interests and motives. Although Starwood ultimately profited from the bidding war, its lack of knowledge about Anbang and its motives easily could have drawn it into a high-risk deal. Meanwhile, Marriott paid substantially more for its prize because of the involvement of a bidder whose decision making was difficult to understand.
Many negotiators swear by secrecy and the element of surprise. When the New York Times asked Donald Trump during the 2016 presidential campaign about China's aggressive moves in the South China Sea, he responded, "I don't want to say what I would do because . . . we need unpredictability." He continued, "I wouldn't want them to know what my real thinking is."
The Starwood deal illustrates the downside of secrecy as an M&A negotiation strategy and beyond. We may try to get an edge by keeping the other side guessing but end up simply confusing them. What's more, secretive negotiators typically leave value on the table. When you fail to reveal information about your preferences and interests, you miss opportunities to discover mutually beneficial tradeoffs.
Of course, it's smart to keep information about your bottom line, as well as sensitive financial and other data, under wraps. But be open and forthright about your underlying interests and motivations. Your counterpart will appreciate your candor and likely reciprocate. Through this process, you will build trust and increase your odds of a successful long-term partnership.
Have you experienced a counterpart's unpredictable M&A negotiation strategy?  
Related Posts