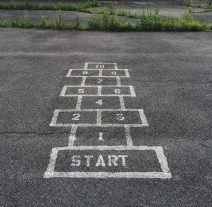 How do we utilize lessons learned from teaching online when returning to the classroom and planning a curriculum?
After more than a year of remote learning, students and teachers alike are eager to return to classrooms in the fall. During the pandemic, however, many instructors made significant investments in online teaching resources, lesson plans, and tools. So, as we return to the classroom, how can instructors make the most of the lessons learned in remote pedagogy? When teaching online over the last several semesters, for example, many instructors soon realized that there was a limit to how long attention could be maintained during video class sessions and turned to outside of class exercises so as to focus limited class time on key learning objectives.  This approach can be carried forward to in-person courses and frees-up class sessions for debriefs, discussions, and distilling major lessons.
Having students negotiate asynchronously via email can be a very useful way to maximize outside-of-class time for role play simulations while reserving classes for debriefs. Likewise, having students view and analyze a negotiation or mediation video can encourage students' critical thinking outside of regular class time. The Teaching Negotiation Resource Center (TNRC) has collected a list of our top asynchronous, email-based simulations as well as our top videos, which can be used in any remote, in-person, or blended course.
Top Asynchronous Simulations
This two-party, email-based, multi-issue issue negotiation deals with a dispute between neighbors over one sharing their home on a home-sharing website, and having difficult conversations in relationships with low trust. A resident of the picturesque town of Pottenstein, Germany is frustrated with their neighbor's listing of their home as a property on the popular home-sharing site, HomeBNB, due to the prevalence of large parties, noise pollution, and the general disruption of the formerly quiet neighborhood. Major lessons of this simulation include:
Identifying challenges related to negotiating via email and generating strategies to overcome these challenges.
Negotiating with very weak alternatives (BATNA).
Having difficult conversations in relationships with low trust.
Download a free preview copy of the Rose Lane Teacher's Package to learn more about this simulation.
This two-hour, two-party, integrative email negotiation is between a soccer (football) star and her long-term representative over the terms of a potential new agency contract. Teaching lessons include:
This simulation is a good vehicle for discussing the dynamics of negotiating via email versus face-to-face or through other media.
It highlights issues regarding the principal-agent relationship, contract drafting, integrative and distributive bargaining.
There are challenges in balancing substance, process, and relationship concerns.
Download a free preview copy of the Fie's Agent Teacher's Package to learn more about this simulation.
This three hour, three-party employment negotiation involves a mid-career student negotiating two job offers via email at the same time. Major lessons of this simulation include:
This simulation highlights sources of power for job candidates in career negotiations, including preparation, setting high aspirations, having a strong BATNA, emphasizing unique skills or contributions the job candidate can bring to the organization, considering a range of interests, and connecting with others.
This simulation also helps students consider strategies to effectively establish shared norms for communication (and swiftly sharing the reason for any delay in communication), formatting messages so they appear professional and are easy for the recipient to understand, and the importance of proofreading.
Download a free preview copy of the Job Negotiation Teacher's Package to learn more about this simulation.
Top Negotiation and Mediation Videos
This video simulation was designed to give students insights into the challenges surrounding difficult conversations, both with people across the table, as well as with people on their own side. The scenario also focuses on negotiating with those who are more senior and who may exhibit nonconstructive behavior. Key concepts embedded in the dialogue include:
Managing the tension between principals and agents (the "principal- agent problem").
Handling Difficult Conversations
Coaching as a Managerial Responsibility
The "Dealmaking Mindset" vs. the "Implementation Mindset"
Dealing with Power Asymmetries
Influencing Without Authority
The "Fixed Mindset" vs. the "Growth Mindset"
Click here to learn more about this video.
This 90 minute video is of an actual landlord-tenant small claims mediation – from start to finish, including side bar conversations. This video is unscripted, showing how one professional mediator handled a real small claims mediation. Click here to learn more about this video.
Caitlin's Challenge recounts Caitlin Elliot's history with a company called Microenterprises Incorporated as the background to a negotiation she plans to have with its CEO, George Baker, about a promotion and bonus. The video shows Caitlin's negotiation discussion with George. The case and video are set within an organizational context with potential gender issues as part of the negotiating context. The case lends itself to a discussion about what makes negotiating for oneself in an organization more challenging than negotiating on behalf of others, how to prepare for a negotiation where personal issues are at stake, and what strategies work best in dealing with a difficult boss. Gender issues can be discussed at individual, interactional, and organizational levels. The video can be effectively analyzed using a moves and turns framework to structure the discussion. Click here to learn more about this video. 
Are you planning a new curriculum for next semester? The TNRC now offers brief outlines for eleven different course types which include recommended simulations and books and highlight key teaching points. While all teaching materials must be purchased separately, the brief course outlines can be used to develop courses which include all or only a selection of the recommended materials. Check out the full list of brief course outlines below:
___________________
Take your training to the next level with the TNRC
The Teaching Negotiation Resource Center offers a wide range of effective teaching materials, including
TNRC negotiation exercises and teaching materials are designed for educational purposes. They are used in college classroom settings or corporate training settings; used by mediators and facilitators seeking to introduce their clients to a process or issue; and used by individuals who want to enhance their negotiation skills and knowledge.
Negotiation exercises and role-play simulations introduce participants to new negotiation and dispute resolution tools, techniques and strategies. Our videos, books, case studies, and periodicals are also a helpful way of introducing students to key concepts while addressing the theory and practice of negotiation and conflict management.
Which negotiation exercises have helped you? Let us know in the comments.
Check out all that the TNRC has in store >>
Related Posts