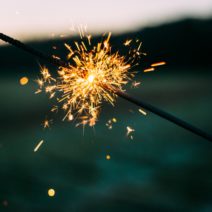 The negotiation psychology of the parties at the table can contribute significantly to the likelihood of reaching an agreement. In Beyond Reason, world-renowned negotiator Roger Fisher and psychologist Daniel Shapiro advise "ignore emotions at your own peril. Emotions are always present and often affect your experience. You may try to ignore them, but they will not ignore you. In a negotiation, you may be only marginally aware of the important ways that emotions influence your body, your thinking, and your behavior." Understanding your own negotiation psychology and emotions, as well as those of the other party, can help you meet substantive interests in negotiations and build relationships with counterparts.
Affect, emotion and other behavioral dimensions of negotiation theory and practice are featured in numerous Teaching Negotiation Resource Center (TNRC) teaching materials. Drawing on the insights of clinical psychology, social psychology, behavioral economics and psychiatry, the TNRC has developed teaching materials that help negotiators deal with their emotions and the emotions of their counterparts. Check out these negotiation psychology materials to teach your students about managing emotions and behavior in negotiation:
Winner of the 2005 CPR Award for Excellence in ADR (Outstanding Book Category), Beyond Reason features practical and straightforward advice to use emotions to turn a professional or personal disagreement – big or small – into an opportunity for mutual gain. The book illustrates five "core concerns" that motivate people: appreciation, affiliation, autonomy, status and role. You will learn how to use these core concerns to generate helpful emotions in yourself and in others. Armed with this knowledge, you can gauge the needs of another negotiator, set the emotional tone of discussion, and reach a mutually acceptable agreement.
In this one hour, four-person, simplified, iterated prisoner's dilemma simulation, participants learn the danger of self-fulfilling assumptions, as well as the difference between reacting to the other side's moves and acting purposefully to influence the other side.
This is a so-called "social trap" exercise, in which long-term maximization requires unenforced mutual trust where significant short-term gains are possible by breaking that trust. Communication must be implicit, and is hence highly ambiguous and subject to misinterpretation, usually by the projection of negative and adversarial intentions that don't actually exist. The exercise highlights the frequency with which we make imprecise and inadequately supported assumptions, suggesting the importance of making and keeping assumptions explicit and testing them periodically.
In this two party, two hour simulation lawyers negotiate terms of an employer/employee dispute. The primary characteristic of the Leaves Before the Fall simulation is that the facts set out in each representative's "confidential instructions" are the same – identical in every respect. Will the participant assume disagreements and disconfirming (contradicting) information – the confirmation bias trap – and engage in positional negotiation? Will they attempt to exaggerate, conceal, and/or lie about the facts? Or will the participants take on a problem-solving mantle and ask open-ended questions, actively listen and search for creative options?
Check out these and other great negotiation psychology teaching materials on the TNRC online store.
In addition to offering more than 200 negotiation role-play simulations, the TNRC offers a wide range of effective teaching materials, including:
TNRC materials are designed for educational purposes. They are used in college classroom settings or corporate training settings; used by mediators and facilitators seeking to introduce their clients to a process or issue; and used by individuals who want to enhance their negotiation skills and knowledge.
Role-play simulations introduce participants to new negotiation and dispute resolution tools, techniques and strategies. Our videos, books, case studies, and periodicals are also a helpful way of introducing viewers to key concepts while addressing the theory and practice of negotiation and conflict management.
Check out all that the TNRC has in store >> 
Related Posts