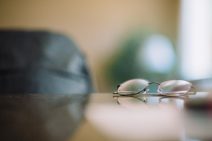 Once a year, the Program on Negotiation at Harvard Law School selects an outstanding individual who embodies what it means to be truly great negotiation case studies examples. To earn the Great Negotiator Award, the honoree must be a distinguished leader whose lifelong accomplishments in the field of dispute resolution and negotiation have had compelling and lasting results.
To help students and professionals learn valuable lessons from these highly skilled negotiators, our Teaching Negotiation Resource Center (TNRC) offers the Great Negotiator Series featuring in-depth negotiation case studies such as Stuart Eizenstat: Negotiating the Final Accounts of World War II and Lakhdar Brahimi: Negotiating a New Government for Afghanistan.
This factual case study examines former EU Ambassador, Deputy Treasury Secretary, and Special Representative to the President Stuart Eizenstat's career as a negotiator, with special emphasis on his work negotiating reparations for victims of the Holocaust. As a result of these efforts, Eizenstat received the Program on Negotiation's 2003 Great Negotiator Award.
Designed to spark class discussion, this case study features a variety of strategic issues including:
Facilitating negotiations among multiple governments and industries
Addressing volatile and important issues such as reparations for slave and forced labor, confiscated property (including looted art and frozen bank accounts), and unpaid insurance policies
Handling large dollar value settlements – ultimately, $8 billion for victims of the Nazis
Exploring new approaches to the search for justice to right historical wrongs
This case may be used alone or in conjunction with the Great Negotiator 2003: Stuart Eizenstat video, available separately. Here is a short clip from that video:

This factual case study examines former U.N. Special Envoy Lakhdar Brahimi's involvement in negotiating an interim Afghan government after the fall of the Taliban in 2001. As a result of these efforts, Brahimi received the Program on Negotiation's 2002 Great Negotiator Award.
With this enlightening case study, participants explore issues such as:
Negotiating an interim Afghan government as the first step toward peace and stability
Creating a sustainable new central government by convincing the victors in war to share power with others in Afghanistan – and with each other
Harnessing the often conflicting self-interests of the country's powerful neighbors, allies and adversaries in the service of these goals
Making the case for peace instead of conflict
This case may be used alone or in conjunction with the Great Negotiator 2002: Lakhdar Brahimi video, available separately. Here is a short clip from that video:

Take your training to the next level with the TNRC
The Teaching Negotiation Resource Center offers a wide range of effective teaching materials, including
Most TNRC materials are designed for educational purposes— for use in college classrooms or corporate training settings. TNRC negotiation case studies, role-plays and exercises help mediators and facilitators introduce their clients to a process or issue and help individuals who want to enhance their negotiation skills and knowledge.
Negotiation case studies introduce participants to new negotiation and dispute resolution tools, techniques and strategies. Videos are also a helpful way of introducing viewers to key concepts, and TNRC books, role-play simulations, and periodicals address the theory and practice of negotiation and conflict management.
Check out all that the TNRC has in store >>
Originally published in 2014.
Related Posts