The Program on Negotiation's Graduate Research Fellowships are designed to encourage young scholars from the social sciences and professional disciplines to pursue theoretical, empirical, and/or applied research in negotiation and dispute resolution. Consistent with PON's goal of fostering the development of the next generation of scholars, this fellowship provides support for one year of dissertation research and writing in negotiation and related topics in dispute resolution, and provides fellows with an opportunity to immerse themselves in the diverse array of resources available at PON.
We are very excited to have four fellows joining us this fall: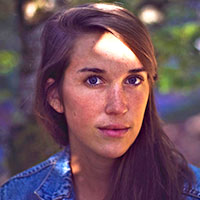 Elizabeth Good
Ph.D. Candidate, Northwestern University Department of Political Science
Elizabeth Good is a Ph.D. Candidate and SSHRC Doctoral Fellow at Northwestern University. Her dissertation uses mixed methodology to explore women's representation in peace processes. Elizabeth studies the influence of gendered power dynamics on women's involvement in peace negotiations and the inclusion of provisions for women in final agreements. Elizabeth holds an M.A. in Political Science and a B.A. in International Relations and Geography from the University of British Columbia. She has worked for various Non-Governmental and International Organizations, including the United Nations Development Programme in Kosovo as a Gender Specialist.

Alexandra McAuliff
Ph.D. Candidate, Fletcher School of Law and Diplomacy, Tufts University
Alexandra McAuliff is a doctoral candidate at the Fletcher School of Law and Diplomacy at Tufts University, where her work focuses on gender, negotiations, and peacebuilding. Her dissertation is titled The Troubles with Inclusion: Northern Ireland and Gendered Hierarchies of Peace. She is particularly interested in the limits of women's inclusion in negotiations absent attention to the power hierarchies that inform these processes. In her dissertation work, she questions the foundational assumptions of negotiations, with specific attention to the ways militarized and masculinized power shapes the people and issues deemed conflict-related. To do so, McAuliff examines the process and legacy of the Good Friday Agreement in Northern Ireland and the ways gendered, racialized, and classed violence and insecurity continue to be experienced by those at the margins, despite twenty years of a political peace. In addition to her dissertation research, McAuliff is also part of a cross-university research team working on questions related to migration and diplomacy. At Fletcher, McAuliff serves as a Teaching Fellow and runs the Non-Violent Resistance Fellowship. Prior to pursuing her doctoral degree, she worked as a dialogue facilitator with a small peacebuilding group in Northern Ireland, as well as at Seeds of Peace, a youth-focused leadership organization. McAuliff holds a Master of Arts in Law and Diplomacy from the Fletcher School, and a Bachelor of Arts from Colby College. While pursuing her master's degree, she worked with the Kroc Institute for Peace and Justice's Women PeaceMakers Program.

Katri Nousiainen
Ph.D. Candidate in Commercial Law, Hanken School of Economics
As a PON Fellow, Nousiainen is conducting empirical research on the impact of legal design and ethics in commercial contracts using the lens of law and economics. She is interested in employing technology within law, economics, and legal design. Her prospective work intends to scientifically measure the total impact of legal design, and to find, for example, metrics to assess efficiency and quality in legal products, services, and processes.
Nousiainen gives expert legal lectures on various practice areas of commercial law, legal design and law & technology. She is an invited keynote speaker at conferences and seminars across the US, Europe and LATAM. In addition to her work at the Program on Negotiation, she is also conducting her research at the University of Cambridge Law (the UK). She holds a European Master in Law and Economics (EMLE) LL.M (Erasmus University Rotterdam), a Master Universitario di primo livello (University of Bologna), a Master d'Analyse Economique du Droit et des Institutions (Université Paul Cézanne Aix-Marseille III), and a BA in Law (International University Audentes, TUT, Katholieke Universiteit Leuven).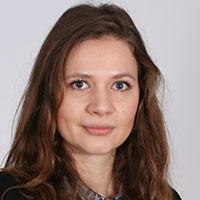 Helen Winter
Ph.D. Candidate, European University Viadrina
Term of fellowship 2021-2023
Helen Winter is a mediator and founder of the charitable organization R3SOLUTE based in Berlin. R3SOLUTE empowers refugees and locals to manage and prevent conflicts in their communities through dialogue work and peer mediation.
Winter holds a law degree with a focus on International Public Law from Heidelberg University, and an LL.M. with a specialization in Dispute Resolution from Pepperdine University's Straus Institute. She is pursuing a Ph.D. at European University Viadrina. Her dissertation examines how a peer-mediation training and clinic for refugees could be designed such that peer-mediation mechanisms can be established among refugee populations living in refugee shelters.
In her own mediation practice, Winter mostly deals with intercultural disputes. Previously, Winter has worked as a mediator with the L.A. Superior Court and as a consultant with On Deck Mediation, where her expertise included anti-discrimination and labor law. Additionally, she has worked with the United Nations Office of the Ombudsman and Mediation Services (UNOMS), where systemic issues within the United Nations is addressed.
Click here for additional information about our Graduate Research Fellowship program.
Related Posts