Graduate Research Fellowships
The Program on Negotiation Graduate Research Fellowships are designed to encourage young scholars from the social sciences and professional disciplines to pursue theoretical, empirical, and/or applied research in negotiation and dispute resolution. Consistent with the PON goal of fostering the development of the next generation of scholars, this program provides support for one year of dissertation research and writing in negotiation and related topics in alternative dispute resolution, as well as giving fellows an opportunity to immerse themselves in the diverse array of resources available at PON.
The for application deadline for the 2024-2025 academic year is February 8, 2024. For application instructions, please click here.
2023–2024 Program on Negotiation Graduate Research Fellows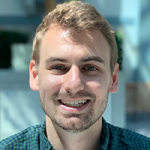 Jared Miller
Ph.D. Candidate, International Relations, The Fletcher School, Tufts University
Jared Miller is a Ph.D. candidate at The Fletcher School at Tufts University where he focuses on the intersection of peacebuilding, anti-corruption, and accountable governance. His dissertation looks at the impact of local-level peacebuilding processes on accountable governance in Nigeria. Specifically, his dissertation examines how peacebuilding efforts challenge violent, transactional dynamics in Nigeria, the impact they have on political settlements, as well as how elite actors respond. More broadly, he is interested in how to strengthen accountable governance in contexts of systemic corruption.
Outside of his doctoral work, Miller is a researcher with the World Peace Foundation where he is part of the Peace & Conflict Resolution Evidence Platform, a research consortium led by the University of Edinburgh and funded by the UK's Foreign, Development, and Commonwealth Office (FCDO). Miller has also worked with international and local research-to-practice organizations such as the Corruption, Justice and Legitimacy Program and MyIT Consult Limited on peacebuilding and anti-corruption issues. Previously, he worked as a practitioner in Nigeria with Search for Common Ground on community-based peacebuilding programs. Miller holds an MA from The Fletcher School at Tufts University and a BA in International Relations from the College of William & Mary.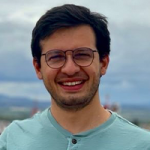 Juan Camilo Rivera Rugeles
S.J.D. Candidate, Harvard Law School, Harvard University
Juan is an SJD student at Harvard Law School. His dissertation studies the interplay between anti-impunity and transitional justice discourses. Both offer alternative views to the question of how States should deal with a legacy of atrocities to have successful transitions. In the face of the doctrinal and institutional developments resulting from the anti-impunity discourse, what has happened with transitional justice? To answer this question, his dissertation takes Colombia as a case study, in particular, the peace initiatives related to accountability that the Colombian government undertook with several armed groups between 2003-2016. In his view, while at the beginning of that period (2003-2005), it was unclear what the label "transitional" added to the idea of justice as fighting impunity, the following years show that in Colombia transitional justice had at least two distinctive manifestations: it reacted to a severe version of combating impunity, and it provided a frame of reference for the design and justification of truth and reparation institutions and measures.
Rugeles is a Colombian lawyer who graduated from Universidad del Rosario (Bogota), with an LLM from Universidad de los Andes (Bogota) and another from Harvard University. Prior to joining the SJD program, he worked at the Colombian Commission of Jurists, a Colombian human rights NGO; was a legal advisor to the Colombian Congress; and worked as a law clerk at the Colombian Constitutional Court. He has been a lecturer at both the Universidad del Rosario and Universidad de los Andes in several subjects, especially in Legal Theory. His academic interests revolve around critical legal studies, human rights, transitional justice, and constitutional law.
---
 
2022–2023 Program on Negotiation Graduate Research Fellows
Elizabeth Good, Ph.D. Candidate, Northwestern University Department of Political Science
"Nevertheless, She's Excluded: Power Dynamics and Women's Substantive Role in Peace Processes"
Alexandra McAuliff, Ph.D. Candidate, Fletcher School of Law and Diplomacy, Tufts University
"The Good Friday Agreement and the Limits of Inclusion: A Structural Rethinking of Peace Negotiations."
Katri Nousiainen, Ph.D. Candidate in Commercial Law, Hanken School of Economics
"Legal Design and Ethics in Commercial Contracts in Law and Economics Framework"
Helen Winter, Ph.D. Candidate, European University Viadrina; Term of fellowship 2021-2023
"How could a peer-mediation and clinic for refugees be designed such that peer-mediation mechanisms can be sustainably established among refugee populations living in refugee shelters?"
2021-2022 Program on Negotiation Graduate Research Fellows
Jungwoo Chun, Ph.D. Candidate, Massachusetts Institute of Technology Department of Urban Studies and Planning; Director, Massachusetts Institute of Technology Cybersecurity Clinic
"Helping communities develop renewable energy projects: The role of intermediaries in renewable energy development siting conflicts"
Tim McDonald, Ph.D. Candidate, Pardee RAND Graduate School; Assistant Policy Researcher, RAND Corporation
"Playing the Long Game: Reimagining How Negotiators Can Nudge the Future"
Nicolás Parra-Herrera, S.J.D. Candidate, Harvard Law School
"A Genealogy of ADR"
Helen Winter, European University Viadrina
"How could a peer-mediation and clinic for refugees be designed such that peer-mediation mechanisms can be sustainably established among refugee populations living in refugee shelters?"
2020-2021 Program on Negotiation Graduate Research Fellows
Brenda Dvoskin, SJD Candidate, Harvard Law School
"Social Movements on Social Media"
Benjamin Naimark-Rowse, Ph.D. Candidate and Topol Fellow in Nonviolent Resistance, The Fletcher School, Tufts University
"Bridging Relationships in Pro-Democracy Social Movements"
2019-2020 Program on Negotiation Graduate Research Fellows
Aria Ritz Finkelstein, Ph.D. Candidate, Department of Urban Studies and Planning, MIT
"UN negotiations towards an international agreement governing the uses of biodiversity on the high seas"
Rob Grace, Ph.D. Candidate in Political Science, Brown University
"Understanding Humanitarian Access Negotiation"
Fady Khoury, S.J.D. Candidate, Harvard Law School
"Constitutional Design in Divided Societies: The Case of Israel-Palestine"
Samantha Lakin, Ph.D. Candidate, Strassler Center for Holocaust and Genocide Studies, Clark University
"Kwiguka: Divergent Memory and the Quest for Justice in Post-Genocide Rwanda"
2018-2019 Program on Negotiation Graduate Research Fellows
Talia Gillis, Ph.D. Candidate, Business Economics, Harvard Business School and Economics Department, Harvard University; S.J.D. Candidate, Harvard Law School
"Personalizing Credit Pricing"
Gali Racbi, S.J.D. Candidate, Harvard Law School
"Looking for Power & Collective Outside the Employee Status"
Benjamin J. Spatz, Ph.D. Candidate, Fletcher School of Law and Diplomacy, Tufts University
"Bullets, Banks and Borders: How Targeted Sanctions Alter the Domestic Balance of Political Power in Sanctioned States"
Yasmin Zaerpoor, Ph.D. Candidate, Department of Urban Studies and Planning, Massachusetts Institute of Technology
"Advancing Water and Food Security in the Eastern Nile River Sub-Basin through Informal Problem Solving"
 
2017-2018 Program on Negotiation Graduate Research Fellows
Ashley Martin, Ph.D. Candidate, Management, Columbia Business School
"What Blindness Helps Women See and Do: The Implications of 'Blindness'" and "'Awareness' Approaches to Difference for Women's Negotiation Outcomes"
Mounia Mostefaoui, Ph.D. Candidate, Economics and Political Science, La Sorbonne University, France
"Evaluating Commitments made by France in International Climate Deals: Comparison between the Paris Agreement and the Kyoto Protocol"
Annkatrin Tritschoks, Ph.D. Candidate, Uppsala University, Sweden
"Explaining Justice Adherence in International Multilateral Negotiations: The Role of the Chair"
Aluma Zernik, S.J.D. Candidate, Harvard Law School
"Negotiating for Your Future Self"
2016-2017 Program on Negotiation Graduate Research Fellows
Meirav Furth-Matzkin, S.J.D. Candidate, Harvard Law School
"Bargaining in the Shadow of the Lease: Assessing the Impact of Dubious Terms on Post-Contract Negotiations" and "On the Use of Unenforceable and Misleading Terms in Consumer Contracts: An Empirically-Informed Analysis"
Liliia Khasanova, Ph.D. Candidate, International Law, Kazan Federal University, Russia
"Negotiations as a way of solving international trade disputes in WTO"
Taylor Moulton, Ph.D. Candidate, Sloan School of Management, Massachusetts Institute of Technology
"The Dynamics of Delay: Exploring the Timing of Offers in Asynchronous Negotiation"
Adepeju O. Solarin, Ph.D. Candidate, Political Science, Albert Ludwigs University of Freiburg, Germany
"Role of Respectful Behavior on Negotiations" and "Respect in Mediation: The Confluence of Restorative Justice and International Mediation"
2015-2016 Program on Negotiation Graduate Research Fellows
Netta Barak-Corren, S.J.D Candidate, Harvard Law School
"Compliance with the Law under Religion-based Normative Conflicts: An Experimental Study with a Focus on Speech and Education"
Michael Baskin, PhD Candidate, International Affairs, The Fletcher School of Law and Diplomacy at Tufts University
"Talking and Shooting: Negotiations in Armed Conflict"
Yookyoung Kim, PhD Candidate, Management and Organization, University of Southern California
"Scarcity in Negotiation"
Elizabeth Wiley, PhD Candidate, Management, Columbia Business School
"Cynical and Stereotypical Expectancies Shape Deception in Negotiations"
2014-2015 Program on Negotiation Graduate Research Fellows
Arvid Bell, PhD Candidate, Political Science, Goethe University Frankfurt
"Negotiating a War: How Human Motives, Emotions, and Personal Interactions Shaped American and German Involvement in the Afghanistan War"
Vera Mironova, PhD candidate, Political Science, University of Maryland
"Expectations of Peace in Times of War"
Todd Schenk, PhD Candidate, Environmental Policy and Planning, Massachusetts Institute of Technology
"Harboring Uncertainty: Exploring How Decision-Makers Can Prepare for Uncertain Climate Futures"
Boshko Stankovski, PhD Candidate, Political and International Studies, University of Cambridge
"Negotiation Secession: Is There a Duty to Negotiate Secession in International Law and Can Self-Determination and Secession Disputes be Resolved by Using Negotiations"
Abbie Wazlawek, PhD Candidate, Management: Organizational Behavior, Columbia Business School
"Maintaining a Monster: Faint Assertiveness Feedback Signals in a Force Field"
Dana Wolf, PhD Candidate, Public International Law, American University Washington College of Law
"The End of Occupation and its Implications for the Occupying State"
 
2013-2014 Program on Negotiation Graduate Research Fellows
Alexandros Sarris, PhD Candidate, Public International Law, University of Leiden
Sarah Woodside, PhD Candidate, Sociology, Boston College
2012-2013 Program on Negotiation Graduate Research Fellows
Alexander E. Kentikelenis, PhD Candidate, Department of Sociology, University of Cambridge
Corinne Low, PhD Candidate, Economics at Columbia University
Alexandra van Geen, Ph.D. Candidate, Public Policy, Harvard University
2011-2012 Program on Negotiation Graduate Research Fellows
Jeffrey S. Helmreich, PhD Candidate in Philosophy and Law, University of California-Los Angeles
Rachel Schiller, PhD Candidate at Fletcher School of Law and Diplomacy, Tufts University
Chia-Jung Tsay, PhD Candidate in Organizational Behavior, Harvard University
2010-2011 Program on Negotiation Graduate Research Fellows
Lakshmi Balachandra, Ph.D. Candidate in Organizational Studies, Boston College
"Heuristics of Trust: Cues for Trust in Early-Stage Investment Decision Making"
Yehonatan Givati, Ph.D. Candidate, Department of Economics, Harvard University; S.J.D. Candidate, Harvard Law School
Linn Normand, DPhil Candidate in International Relations at the University of Oxford
"Demonization in International Politics: The Anatomy of a Phenomenon"
2009-2010 Program on Negotiation Graduate Research Fellow
Sreedhari D. Desai, Ph.D. Candidate in Organizational Behavior, University of Utah
"Warding Off Organizational Vampires: moral cues and social norm eliciting frames as a necklace of garlic"
2008-2009 Program on Negotiation Graduate Research Fellows
Mohamad Al-Ississ, Ph.D. Candidate in Public Policy Kennedy School of Government, Harvard University
Zev J. Eigen, Ph.D. Candidate Sloan School of Management, Massachusetts Institute of Technology
"The 'New Negotiation Dance': Perceived Enforceability of Form-Adhesive Agreements & Its Effects on Post-Agreement Behavior & Dispute Resolution"
Michelle I. Gawerc, Ph.D. Candidate in Sociology Boston College
"Peace-building through People-to-People Initiatives: The Israel-Palestine Case"
B. Kelsey Jack, Ph.D. Candidate in Public Policy Kennedy School of Government, Harvard University
Heather Pincock, Ph.D. Candidate in Political Science Program on the Analysis and Resolution of Conflicts (PARC), Maxwell School of Citizenship and Public Affairs, Syracuse University
 
2007-2008 Program on Negotiation Graduate Research Fellows
Dipali Mukhopadhyay, Ph.D. Candidate Fletcher School, Tufts University
Andrea L. Strimling, Ph.D. Candidate Fletcher School, Tufts University
"Inter-organizational Coordination in Social Change, and the Key Role of Negotiation in this Process"
2006-2007 Program on Negotiation Graduate Research Fellows
Ariel Avgar, Ph.D. Candidate Cornell University School of Industrial and Labor Relations
"Treating Conflict: Dispute Resolution in the Healthcare Industry"
Alexandra Crampton, Ph.D. Candidate in Anthropology and Social Work University of Michigan
"Mediation as Intervention in Elder Advocacy: A Comparison of Mediation and Old Age in Ghana and the United States"
Fiona Greig , Ph.D. Candidate in Public Policy and Doctoral Fellow Center for International Development at Harvard University
"Optimizing Employment in the Prime of Life: The Constraints and Opportunities of Negotiation"
Allison Hodgkins, PhD Candidate (ABD), Fletcher School of Law and Diplomacy
"Guns for Promises: The Failure of Asymmetric Security Guarantees to Settled Armed Self-Determination Conflicts"
Carmit Tadmor, Ph.D. Candidate Organizational Behavior and Industrial Relations at the Haas School of Business, University of California at Berkeley
"Biculturalism: The Plus Side of Leaving Home? The Effects of Second-Culture Exposure on Integrative Complexity and its Consequences for Overseas Performance"
 
2005-2006 Program on Negotiation Graduate Research Fellows
Catherine Ashcraft, Ph.D. Candidate Environmental Policy Group Department of Urban Studies and Planning, Massachusetts Institute of Technology
Daniel J. Benjamin, Ph.D. Candidate Department of Economics, Harvard University
Dolly Chugh, Ph.D. Candidate Department of Psychology & Harvard Business School
Mara Hernandez, Ph.D. Candidate Sloan School of Management, Massachusetts Institute of Technology
Yuval Procaccia, S.J.D. Candidate Harvard Law School
2004-2005 Program on Negotiation Graduate Research Fellows
Zvi Altman, S.J.D Candidate Harvard Law School
Nava Ashraf, Ph.D. Candidate Harvard University, Department of Economics
Ian Wadley, Doctoral Candidate, JSD, Boalt Hall School of Law University of California, Berkeley
2003-2004 Program on Negotiation Graduate Research Fellows
Amal Jadou, Ph.D. Candidate The Fletcher School of Law and Diplomacy
Elizabeth Long Lingo, Ph.D. Candidate, Program in Organizational Behavior and Sociology Harvard University and Harvard Business School
Jennifer L. Schulz, S.J.D. Candidate, Faculty of Law University of Toronto
2002-2003 Program on Negotiation Graduate Research Fellows
Gabriella Blum, S.J.D. Candidate Harvard Law School
Pacey Foster, Ph.D. Candidate Boston College
Kessely Hong, Ph.D. Candidate Harvard University Graduate School of Arts and Sciences Kennedy School of Government
2001-2002 Program on Negotiation Graduate Research Fellows
Michèle Ferenz, Department of Urban Studies and Planning, MIT
"Negotiating Sustainable Development: The Role and Rise of Global Civil Society"
Stephen Garcia, Department of Psychology Princeton University
Gregg Macey, Department of Urban Studies and Planning, MIT
Avishalom Tor, Harvard Law School
Noam Wasserman, Harvard Business School
 
2000-2001 Program on Negotiation Graduate Research Fellows
Brian Blancke, Syracuse University
Jason Corburn, Massachusetts Institute of Technology
Chang In Shin, Pennsylvania State University
Hannah Riley, Harvard Business School
Joshua Weiss, George Mason University
1999-2000 Program on Negotiation Graduate Research Fellows
Angeliki Kanavou
"Multilateral Agreement on Investment (MAI) Negotiations"
Janet Martinez
Katia Tielman
"Multilateral Agreement on Investment (MAI) Negotiations"
Anthony Wanis St. John
Rebecca Wolf
Mark Young
1998-1999 Program on Negotiation Graduate Research Fellows
Rhoda Margesson, Fletcher School of Law and Diplomacy
"Natural Resources as Barriers to Fair Division in Negotiation"
David Metcalfe, University of Cambridge
"Negotiation Analysis of International Multilateral Negotiation"
1997-1998 Program on Negotiation Graduate Research Fellows
Matthew Levitt, Fletcher School of Law and Diplomacy
Granville Sewell, MIT Department of Urban Studies and Planning