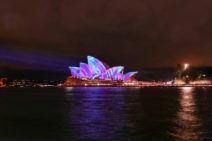 Meet Sally Soprano
A distinguished older soprano, Sally has not had a lead role in two years. However, when another soprano falls ill, the Lyric Opera is eager to hire Sally… but at what price? Sally Soprano is one of the best-known role-play simulation examples from the Program on Negotiation's Teaching Negotiation Resource Center (TNRC). And it's a classic for good reason.
Sally Soprano boils very complex dynamics down to essential structures. As Daniel Shapiro, Associate Director of the Harvard Negotiation Project, puts it, "Sally Soprano has an elegant structure that more clearly than any other case raises the critical elements of interest-based negotiation."
See exactly what Daniel means when you download your free Sally Soprano report.
Available for a limited time, this report contains everything you need to learn about teaching the Sally Soprano role-play exercise. From teaching notes to mechanics to the procedure, you can find it all in this free report.
Why this role-play simulation sings
Bruce Patton, co-founder of the Harvard Negotiation Project, and one of the authors of Sally Soprano describe the three most important points that your students will take away from this lesson. This negotiation role-play challenges students to:
Figure out what they can do when their Best Alternative to a Negotiated Agreement (BATNA) is weak
Think about the errors people might make in setting their aspirations lower than they should
Explore the essential differences between principled negotiation and positional bargaining
And Sally Soprano does it all in less than an hour.
The advantages of the unfamiliar
Unlike other role-plays that may spotlight more typical settings, like a real-estate deal, Sally Soprano is set squarely in the opera – an arena with which most participants are unfamiliar.
As Robert Bordone, Director of the Harvard Negotiation and Mediation Clinical Program, points out, "Since most people don't know anything about opera, they will not be able to fight about content. Instead, they'll talk more about behaviors and moves, and not the details of what is right."
By reviewing the free Sally Soprano report, you'll be able to evaluate whether the Sally Soprano role-play exercise is appropriate for your students. As you'll read, the negotiation role-play sparks important negotiation questions such as:
What actions could you take if you do not reach an agreement at the bargaining table?
What is the value of the BATNA in terms of the "currencies" that will be on the table in the negotiation (e.g., dollars, publicity, risk)?
When do you walk away from a negotiation?
Is "winning" doing it better than the other side? Or is it achieving an objectively good outcome?
In addition to more than 200 engaging negotiation role-plays like Sally Soprano, the TNRC also offers a wide range of effective teaching materials, including:
Most TNRC materials are designed for educational purposes. They are used in college classroom settings or corporate training settings; used by mediators and facilitators seeking to introduce their clients to a processor issue, and used by individuals who want to enhance their negotiation skills and knowledge.
Download your free Sally Soprano report today for a glimpse of the classic TNRC role-play exercise.
"[Sally Soprano] is an excellent vehicle for introducing the seven element framework. The exercise is wonderfully open-ended in its opportunities for value creation and it brings theory to life in an entertaining way."
– Dawn Effron, adjunct professor at New England Law Boston
What do you think about role-play simulation as a teaching tool? Let us know in the comments.
Originally published in 2014.
Related Posts