The Program on Negotiation Graduate Research Fellowships are designed to encourage young scholars from the social sciences and professional disciplines to pursue theoretical, empirical, and/or applied research in negotiation and dispute resolution. Consistent with PON's goal of fostering the development of the next generation of scholars, this fellowship provides support for one year of dissertation research and writing in negotiation and related topics in dispute resolution, and provides fellows with an opportunity to immerse themselves in the diverse array of resources available at PON.
We are very excited to have three new fellows joining us this fall: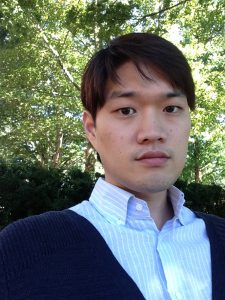 Jungwoo Chun
Ph.D. Candidate, Massachusetts Institute of Technology Department of Urban Studies and Planning
Director, Massachusetts Institute of Technology Cybersecurity Clinic
Jungwoo Chun, Ph.D. Candidate in the MIT Department of Urban Studies and Planning and Director of the MIT Cybersecurity Clinic, studies the role of intermediaries in mobilizing public interest technologies – focusing on energy, transport, and IT. His dissertation centers around conflict management in renewable energy development, more specifically, the various roles that intermediaries of different kinds can play in resolving "siting disputes". He is a graduate instructor for a variety of courses on negotiation, environmental policy & planning, and water diplomacy. He is a lecturer and an organizing committee member of the BLOXHUB Summer School on Urban Resilience. Before joining MIT, he worked for various international organizations, designing governance frameworks and negotiating with multiple stakeholders on topics related to international waters and energy resources. He holds an M.A. in Law and Diplomacy from The Fletcher School at Tufts University and a B.A. and M.A. in International Studies from Korea University.
Tim McDonald
Ph.D. Candidate, Pardee RAND Graduate School
Assistant Policy Researcher, RAND Corporation
Tim McDonald is a Graduate Fellow at the Pardee RAND Graduate School, and an Assistant Policy Researcher at the RAND Corporation. He is a Senior Fellow at the Center for Policy Design. His dissertation focuses on developing methods for leadership and design of large and complex systems, and the application of such methods to redesigning socially important systems such as health, education, the economy, and national defense. As a PON fellow, he will investigate the relationships among negotiation, strategy, and system transformation in the context of deep uncertainty. Specifically, he will study how to develop robust and adaptive agreements that satisfy demands of the near-term while incrementally redesigning the broader environment to alter its evolution. His research has been published or is forthcoming in the American Journal of Health Economics, American Journal of Managed Care, Journal of Policy and Complex Systems, and in several RAND research reports on complex systems analysis, decision making under deep uncertainty, international competition, and national security. He is the author of Unsustainable: A Strategy for Making Public Schooling More Productive, effective, and Affordable, a book on education system reform published by Rowman & Littlefield. He holds an M.P.P. in business and government from the Harvard Kennedy School, and a B.A. in political science from Hamline University.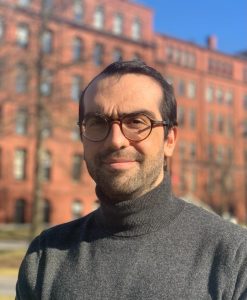 Nicolás Parra-Herrera
S.J.D. Candidate, Harvard Law School
Nicolás Parra-Herrera is an S.J.D. candidate at Harvard Law School. His research focuses on alternative dispute resolution (ADR), pragmatism, and legal theory. His dissertation is an intellectual history of ADR (including negotiation studies) in the twentieth century. Specifically, he is tracing the institutional, ethical, and communitarian strands in the ADR discourse and its pragmatic heritage from Pound's First Address to online dispute resolution. Nicolás holds an LL.M. from Harvard Law School (degree waived), an M.A. and a B.A. in Philosophy and an LL.B. from Universidad de los Andes, Colombia. He has been a professor of negotiation, mediation, dispute system design, legal theory and other courses at Universidad de los Andes, a member of the Harvard Mediation Program, a Teaching Fellow in leadership courses at Harvard Kennedy School, a Graduate Program Fellow at Harvard Law School, a clerk at the Colombian Constitutional Court, and an associate at prestigious law firms in Colombia. As a PON Fellow, Nicolás will continue his dissertation research focusing on how the genealogy of ADR shapes individuals, communities, and institutions by understanding the philosophical, economic, and political agendas that promote ADR and the meaning of the turn to ODR for this intellectual project.

Helen Winter, LL.M.
Ph.D. Candidate, European University Viadrina
Term of fellowship 2021-2022
Helen Winter is a mediator and founder of the charitable organization R3SOLUTE based in Berlin. R3SOLUTE empowers refugees and locals to manage and prevent conflicts in their communities through dialogue work and peer mediation.
Winter holds a law degree with a focus on International Public Law from Heidelberg University, and an LL.M. with a specialization in Dispute Resolution from Pepperdine University's Straus Institute. She is pursuing a Ph.D. at European University Viadrina. Her dissertation examines how a peer-mediation training and clinic for refugees could be designed such that peer-mediation mechanisms can be established among refugee populations living in refugee shelters.
In her own mediation practice, Winter mostly deals with intercultural disputes. Previously, Winter has worked as a mediator with the L.A. Superior Court and as a consultant with On Deck Mediation, where her expertise included anti-discrimination and labor law. Additionally, she has worked with the United Nations Office of the Ombudsman and Mediation Services (UNOMS), where systemic issues within the United Nations is addressed.
Benjamin Naimark-Rowse
Ph.D. Candidate and Topol Fellow in Nonviolent Resistance, The Fletcher School, Tufts University
Term of fellowship, January 2021 – December 2021
Benjamin Naimark-Rowse is a Ph.D. candidate and the Topol Fellow in Nonviolent Resistance at The Fletcher School where he teaches, researches, and writes about social movements and resourcing of movements. He is currently a Visiting Scholar at SciencesPo. During the 2020-21 academic year, he will be a USIP-Minerva Peace and Security Scholar. He is a Term Member in the Council on Foreign Relations, a Truman National Security Fellow, and the Founding Director of the Seevak Human Rights and Social Justice Fellowship. He has served as a Program Officer with the Open Society Justice Initiative, an electoral observer with The Carter Center, a Multilateral Affairs Researcher with the Open Society Policy Center, and as a board member of the University of Chicago's Human Rights Program. From 2007-2010, he co-directed Darfurian Voices, the first public opinion survey of Darfurian refugees on issues of peace, justice, and reconciliation. Benjamin holds a M.P.A. from the Princeton School of Public and International Affairs and a B.A. with honors from the University of Chicago. His publications include, "Surviving Success: Nonviolent Rebellion in Sudan," "Nonviolent Resistance," and "The Founding Myth of the United States of America." His teaching includes From Gandhi to the Arab Spring: Theory and Practice of Nonviolent Resistance. His ongoing research projects include, "Liberating the 'Enemy' in South Africa's Anti-Apartheid Struggle" and "Dollars and Dissent: Foundation Support for Social Movement Building." He is married to Nadia Marzouki and they are the parents of twin girls.
Click here for additional information about our Graduate Research Fellowship program.
Related Posts