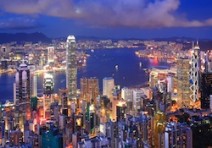 The Harvard Negotiation Project was recently mentioned in the Wall Street Journal by David Feith in his interview with Benny Tai, "China's New Freedom Fighters."
Benny Tai, a 49 year old lawyer who has been branded an "enemy of the state," founded Occupy Central with Love and Peace, a group that promotes civil disobedience in order to promote free elections in Hong Kong.
Among Tai's inspirations include works from the Program on Negotiation's Harvard Negotiation Project.
David Feith describes Mr. Tai's office as, "stuffed with biographies of Martin Luther King, Jr. and dispute-resolution manuals from the Harvard Negotiation Project." While it isn't mentioned what books particularly inspired Mr. Tai, the contribution the Harvard Negotiation Project has made to negotiation literature is not hard to identify.
Program on Negotiation faculty member and Harvard Negotiation Project Director James K. Sebenius' work 3D Negotiation: Powerful Tools to Change the Game In Your Most Important Deals gives negotiators a fundamental understanding of complex negotiations through an analysis of the "three dimensions" of the negotiation process: at-the-table tactics, deal design, and the setup of the negotiation – or, "[ensuring] that the right parties have been approached, in the right sequence, to address the right interests, under the right expectations, and facing the right consequences of walking away if there is no deal." Focusing on negotiation setup, 3D Negotiation gives negotiators the tools necessary to combine insightful deal design with masterful deal setup to achieve agreements that would otherwise be difficult to attain through standard tactics.
The Harvard Negotiation Project was founded in 1979 and was one of the core elements in the foundation of the Program on Negotiation at Harvard Law School. HNP is famous for its development of "principled negotiation" as described in Roger Fisher, William Ury, and Bruce Patton's groundbreaking work, Getting to YES: Negotiating Agreement Without Giving In.
Getting to YES has helped negotiators claim value and create value at the bargaining table ever since its first publication in 1981 and continues to do so today in its tenth edition. How to separate the relationship issues from the substance and the importance of focusing on interests rather than fixed positions, Getting to YES has shown negotiators how to create value for mutual benefit and avoid acrimonious disputes at the bargaining table and, in doing so, has changed the negotiation landscape.
PON faculty members Doug Stone, Sheila Heen, and Bruce Patton coauthored Difficult Conversations: How to Discuss What Matters Most, which delves into the underlying issues to a difficult conversation and how to stay balanced and objective while in the most heated situations.
Getting It Done: How to Lead When You're Not in Charge, another prescriptive work from Program on Negotiation founder Roger Fisher, discusses leading complex, multiparty negotiations, particularly those in which you do not have a lot of power.
Another work that Benny Tai might have found useful in his struggle for voter rights is Beyond Reason: Using Emotions As You Negotiate. Daniel Shapiro, writing with Roger Fisher, explores the emotional component to disputes and shows the reader how to turn a dispute into yet another opportunity for integrative bargaining solutions and mutual gain.
Related Article: Expanding the Pie – Integrative Versus Distributive Bargaining
Related Posts