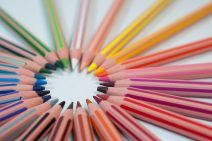 Today we'll talk about multiple equivalent simultaneous offers, or MESOs. Consider the following two perspectives on negotiation:
Following the finalization of a new trade agreement among Canada, Mexico, and the United States, Enrique Peña Nieto, then the president of Mexico, said on September 3, 2018, that the agreement "achieves what we proposed at the start: a win-win-win deal."
On July 1, 2019, U.S. president Donald Trump told reporters at the Oval Office that renewed trade negotiations with China, which collapsed in May, would need to result in "a deal that is somewhat tilted to our advantage" because China has had a trade surplus over the United States for many years, according to CNBC.
In the former case, Peña Nieto expressed a view of negotiation as a cooperative enterprise in which it is possible for all parties to get what they want.
"Value creators" focus on pursuing joint gains through creative problem solving—by openly sharing information, brainstorming, and identifying opportunities for tradeoffs, write David A. Lax and James K. Sebenius in their classic book The Manager as Negotiator: Bargaining for Cooperation and Competitive Gain (Free Press, 1986).
In the latter case, Trump depicted negotiation as a competitive exercise in which the ultimate goal is to get a better deal than one's opponent. "Value claimers" such as Trump focus on beating the other party by aiming high, making minimal (if any) concessions, guarding information, and at times threatening, ridiculing, or intimidating their adversaries to get their way.
Who's right, the creators or the claimers? Neither, according to many negotiation experts. Each perspective is "incomplete and inadequate" because "value creating and claiming are linked parts of negotiation," according to Lax and Sebenius. Negotiators who create lots of value but don't try to claim that surplus for themselves come up short. And negotiators who focus only on dividing the value that's immediately apparent squander opportunities to create more value to claim.
In most negotiations, to get a great deal, you need to be successful at creating and claiming value. Unfortunately, most of us aren't naturally skilled at doing both. The negotiator's dilemma, a term used by Lax and Sebenius and others, describes the inherent tension between using cooperative and competitive tactics in negotiation. The question of whether to share information about your deeper interests and priorities epitomizes this tension: If you share this information to create value, the other party may try to take advantage of you. If you conceal this information, you are likely to leave value on the table or reach an impasse.
So, how can we manage the negotiator's dilemma—creating value without risking exploitation, and claiming value without jeopardizing the relationship? Negotiation theorists and researchers have identified several effective strategies. (See the sidebar below.) Here, we focus on a strategy that new research has identified as an effective means of claiming and creating value: making multiple, equivalent simultaneous offers, or MESO negotiation.
Making Multiple Equivalent Simultaneous Offers
First offers are a common trigger of destructive competition in negotiation. As many negotiators are aware, even an extreme or arbitrary first offer tends to pull counteroffers in its direction. Fearful of being taken advantage of, offer recipients often devalue their counterpart's first offer, make aggressive counteroffers that are likely to be rejected, or walk away from the bargaining table. As such, first offers often get a negotiation off to a competitive start and stall or block the process of value creation.
To minimize this aspect of the negotiator's dilemma, rather than just making one offer, we should give our counterparts a choice between two or more package offers that we value equally, University of Toronto professor Geoffrey J. Leonardelli and his colleagues recommend in a new study published in the journal Organizational Behavior and Human Decision Processes.
Take the example of a hiring manager who is preparing to make a job offer to a prized candidate. Through their discussions, three main issues have emerged as ripe for negotiation: salary (they haven't discussed salary, but the manager would like to stay under $110,000); telecommuting (the candidate has asked to work from home up to three days a week, but the manager would like him in the office more often); and contract duration (the candidate wants a one-year contract, but the company has asked for a three-year contract). Limiting the number of telecommuting days is the manager's top priority; she isn't sure which issue the candidate values most.
Rather than presenting a single package or negotiating the issues one by one, the manager might put together three packages, such as the following, and ask the candidate to choose among them:
Package A: $100,000; one remote workday per week; three-year contract
Package B: $95,000; one remote workday per week; two-year contract
Package C: $90,000; two remote workdays per week; one-year contract
Note that the manager values each package equally—if the candidate chose any one of them without negotiating further, she would be very pleased. Moreover, all three offers are fairly aggressive on the issue of telecommuting, the manager's main concern; however, Package C does give the candidate room to try to negotiate for three remote workdays per week in exchange for a lower salary.
Suppose the candidate responds to the three offers by saying he likes Package B best but that the salary is too low. This choice makes it clear that he is flexible on remote workdays and contract duration, and more concerned about salary. The parties can then bargain further on salary and are more likely to reach a mutually beneficial agreement than if they negotiated a single offer.
Why Do Multiple Equivalent Simultaneous Offers Work?
In their experiments, Leonardelli and his colleagues paired up study participants for negotiation simulations. One party either made a single-package offer or made two or three multiple, equivalent simultaneous package offers; the other party then made a counteroffer. As predicted, those making the first offer got a better deal when they offered multiple equivalent simultaneous offers than when they made a single-package offer. Recipients viewed counterparts who offered MESOs as more cooperative than those who made just one offer, suggesting that MESOs produce relational benefits in addition to economic benefits for the offerer. Notably, however, the recipients of first- offer MESOs gained slightly less than recipients of a single first offer.
Why were multiple equivalent simultaneous offers so effective for offerers? Because recipients of MESOs believed their counterparts were making sincere attempts to accommodate their interests. As a result, recipients' counteroffers were less aggressive in response to MESOs than to single- package offers. In fact, this effect was even more pronounced when offers were extreme. That is, MESOs had the greatest positive effect for offerers when their offers were extreme rather than more moderate.
Overall, the study results showed that multiple equivalent simultaneous offers lessen the negotiator's dilemma for offer recipients by allowing them to believe they are claiming value for themselves while simultaneously accommodating their counterpart's interests. However, recipients of MESOs need to be aware that they are more susceptible to being anchored by MESOs than by single offers.
Giving your counterpart a choice of options communicates goodwill, doesn't require any sacrifices on your part, and is likely to secure you a better deal than making a single offer. How many packages should you offer? In Leonardelli's study, offerers achieved similar benefits whether they offered two or three packages. Offering many more packages could trigger "choice overload," overwhelming your counterpart with an excess of options and eliminating the benefits of multiple equivalent simultaneous offers.
Resource: "Multiple Equivalent Simultaneous Offers (MESOs) Reduce the Negotiator Dilemma: How a Choice of First Offers Increases Economic and Relational Outcomes," by Geoffrey J. Leonardelli, Jun Gu, Geordie McRuer, Victoria Husted Medvec, and Adam D. Galinsky. Organizational Behavior and Human Decision Processes, 2019.
Related Posts