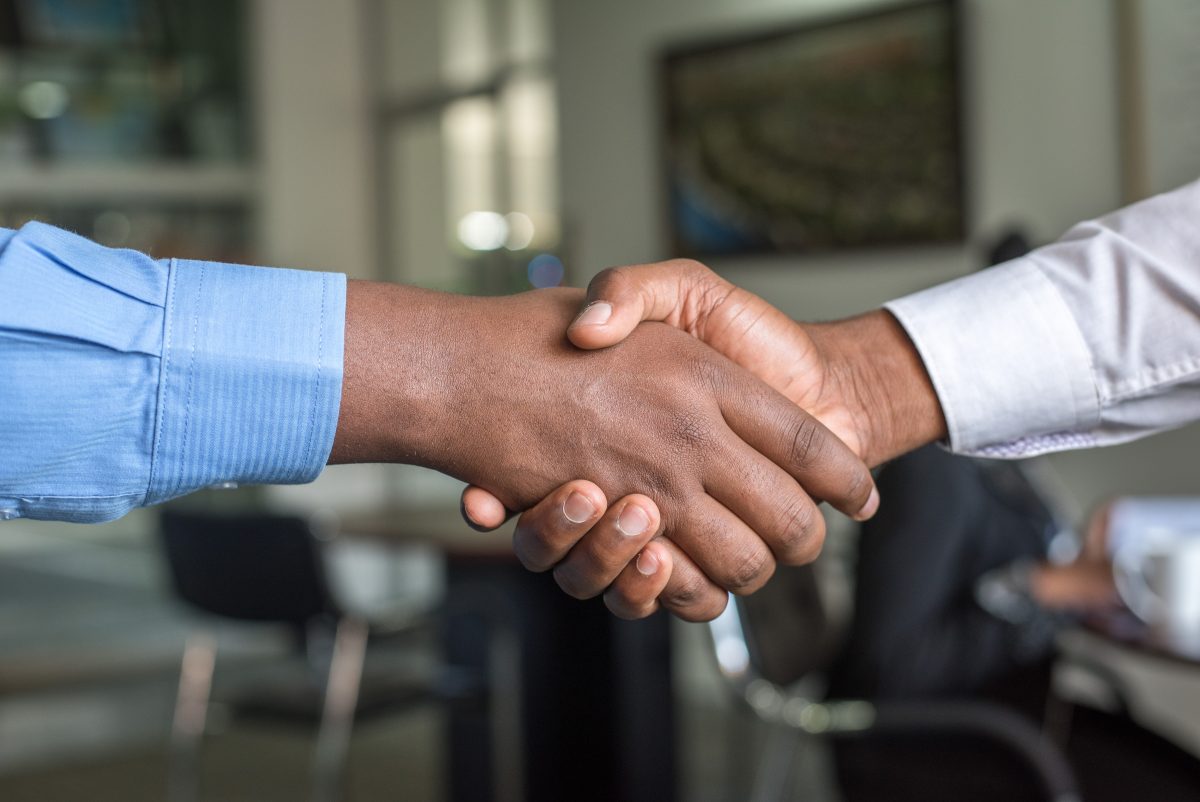 Inexperienced negotiators and even many experienced negotiators tend to assume they have a choice between two main strategies: negotiate in a tough, demanding manner or in a friendly, accommodating manner. In fact, there's a better, third way of negotiating—one that doesn't rely on toughness or accommodation, but that will improve your likelihood of meeting your negotiation goals. In their pivotal negotiation text, Getting to Yes: Negotiating Agreement Without Giving In (Penguin, 2nd edition, 1991), Roger Fisher, William Ury, and Bruce Patton of the Harvard Negotiation Project promote principled negotiation, or negotiation on the merits, which they designed "to produce wise outcomes efficiently and amicably."
4 Elements of Principled Negotiation
In Getting to Yes, Fisher, Ury, and Patton describe the four main elements of principled negotiation. By learning these elements, you can significantly improve your negotiation skills.
1. Separate the people from the problem. Strong emotions can become wrapped up with the substantive issues in a negotiation and complicate it even further. In principled negotiation, negotiators work to deal with emotions and personality issues separately from the issues at stake. For example, if two department heads are locked in a heated battle over resources, they or their leaders would confront the strong emotions underlying their dispute through active listening and other communication techniques. The goal is not to "win," but to reach a better understanding of each party's concerns. 
2. Focus on interests, not positions. Negotiators often waste time arguing over who should get their way or, alternatively, trying to find a compromise point in between the two firm positions they have staked. In principled negotiation, negotiators look beyond such hard-and-fast positions to try to identify underlying interests—their basic needs, wants, and motivations.
Imagine that two siblings disagree about where to host their parents' anniversary party. One wants to have it at a restaurant, while the other wants to have it in her home. They only make headway when they identify their deeper interests: the former doesn't have a lot of time to devote to preparation, while the other is concerned about the cost. Armed with this understanding of each other's interests, they do some research and decide to host the party at a relatively inexpensive restaurant. This type of interest-based bargaining can enable solutions that meet each party's needs. 
3. Invent options for mutual gain. Negotiators often settle for the first agreement they reach, relieved to have hit upon an outcome that both sides can live with. In principled negotiation, negotiators devote significant time to brainstorming a wide range of possible options before choosing the best one. In negotiation, options refer to any available choices parties might consider to satisfy their interests, including conditions, contingencies, and trades. For example, imagine a job negotiation where the candidate values a higher salary, while the hiring organization is concerned about being fully staffed. If so, the job seeker might be willing to make a concession on vacation days in return for the promise of a higher salary.
4. Insist on using objective criteria. It's common in negotiation for parties to argue back and forth about whose "facts" are correct. This type of argument is likely to end in either impasse or an inefficient compromise. A better way? In principled negotiation, negotiators rely on objective criteria—a fair, independent standard—to settle their differences. For example, they might agree to abide by standards such as market value, expert opinion, industry protocol, or law. Importantly, parties should agree in advance about which objective criteria to consult and agree to abide by the outcome.
Don't Forget Your BATNA
Parties involved in principled negotiation need to remember their goal isn't to reach an agreement. Rather, their goal is to reach an agreement that would make them better off than their BATNA, best alternative to a negotiated agreement, according to Getting to Yes. Negotiators need to assess their BATNA and work to improve it both during their preparation and throughout the course of dealmaking.
The stronger your BATNA, the more you can ask for in your current negotiation. For example, a house hunter might negotiate for two or more homes simultaneously while making a backup plan for living arrangements if those deals don't pan out. If you and your negotiating counterpart have thoroughly explored your interests and options, there's no shame in walking away from a deal that doesn't meet your interests as well as your BATNA does—in fact, it's the right thing to do.
What experiences do you have engaging in principled negotiation? Share your experiences with our readers in the comments below.
Related Posts