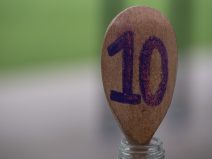 Real-world negotiation examples can help us learn from the past and avoid repeating others' mistakes.
Here's a recap of 10 recent real-world negotiation examples across government and industry that provide negotiation lessons for all business negotiators.
The Mortgage Foreclosure Settlement
In early February 2012, following months of difficult negotiations, the attorneys general of 49 states and the Obama administration reached a settlement agreement with five of the nation's largest banks aimed at stabilizing the U.S. housing market and punishing the banks for foreclosure abuses. Some analysts cheered the agreement as a positive sign that the country was moving on from the housing crisis, while others criticized it for helping only a fraction of affected homeowners. This reflects the difficulty of balancing multiple goals in complex multiparty negotiations—a challenge that stronger communication and negotiation could help to resolve.
 Disney's Purchase of Lucasfilm
On October 30, 2013, the Walt Disney Company made a surprise announcement that it was acquiring Lucasfilm, home of the immensely successful Star Wars brand, from its founder, George Lucas, for $4.05 billion. The acquisition bolstered Disney's status as a leader in animation and superhero films and gave it the opportunity to reap huge earnings from the already lucrative Star Wars media and merchandising empire. The deal attests to the importance of trust and relationship building in negotiation: According to Walt Disney Chairman Robert Iger, he and Lucas conducted the negotiations personally for more than two years. 
Salary Negotiation Laws
On August 1, 2016, a new law was passed in Massachusetts to prevent employers from asking prospective workers to provide their salary history. The law also allows employees to discuss their salaries with their colleagues without facing retribution from their employers. Like similar laws recently passed in other states, the measure marks a step toward more equitable and rational job negotiations. 
Wins for U.S. Women's Hockey and Soccer 
The U.S. national women's hockey and soccer teams convinced their sports' governing federations to fundamentally restructure their labor contracts in 2017. The teams followed different playbooks in demonstrating characteristics of win-win negotiation. Having historically worked for almost no pay, the women's hockey team negotiated for a living wage and benefits by publicizing their treatment on social media and threatening to boycott their championship tournament. Meanwhile, U.S. women's soccer team members took greater control over their negotiation and tried a more collaborative approach. 
Amazon's HQ2 Stunt
Amazon drummed up plenty of PR when it enticed more than 200 North American cities and regions to compete to host its second headquarters, dubbed HQ2. But in November 2018, some of that PR turned negative when Amazon revealed it had decided to split HQ2 between New York City and Arlington, Va., where it already has a strong presence. Many called the auction a farce aimed at attracting privileged data from applicants, and the $2 billion in tax breaks promised by New York and Virginia also left local politicians and residents crying foul. As the story shows, negotiation stunts often backfire. 
The Chaotic Quest for PPE
As Covid-19 descended on the United States in 2020, state governors and Congress urged the White House to put the Federal Emergency Management Agency in charge of securing and distributing much-needed personal protective equipment (PPE), coronavirus tests, and ventilators. But then-President Donald Trump encouraged the states to try to buy and distribute supplies themselves instead. The quest for desperately needed supplies and equipment turned into a chaotic free-for-all—a deadly and devastating illustration of destructive competition in negotiation. 
Brexit, Finally
In the final days of 2020, the European Union and the United Kingdom agreed to terms for a post-Brexit future after four years of bitter government negotiations and impasse. To close the deal, then-U.K. prime minister Boris Johnson had to make significant concessions, including on state aid to businesses and European fishing rights. But the agreement brought widespread relief at the prospect of heading off a possible "no-deal Brexit."
Rivals Team Up for Vaccine Production
After pharmaceutical company Merck failed to develop an effective Covid-19 vaccine in early 2021, U.S. officials asked the company to help competitor Johnson & Johnson bring its vaccine to the public. Merck agreed to take the plunge after the government offered more than $250 million toward the effort. Also in 2021, Swiss pharmaceutical firm Novartis and French drugmaker Sanofi helped Pfizer and BioNTech produce their highly effective Covid-19 vaccine. As these stories show, crisis negotiations can harness rivals' complementary capabilities. 
Covid-19 and Broken Contracts
As a result of the pandemic, many deals in progress became inadvisable or impossible to carry out. Corporate buyout firm Sycamore Partners tried to renege on buying struggling lingerie brand Victoria's Secret. The parties ultimately abandoned the acquisition. And Japanese conglomerate SoftBank pulled out of a deal to buy $3 billion of stock from investors and employees of WeWork, whose office-leasing business model disintegrated during the pandemic. The crisis highlights the need to prepare for the worst when it's time to negotiate business contracts. 
1. The West Unites on Russia Sanctions
Just days after Russia attacked Ukraine on February 24, 2022, the European Union, Canada, the United Kingdom, and the United States announced they would unleash the most punishing sanctions package ever deployed against a single country—the result of feverish negotiations that caused the Russian ruble to collapse. The determination and tenacity of the Ukrainian people and their leader, President Volodymyr Zelensky, inspired parties in the West to come together. 
What lessons have you learned from these and other real-world negotiation examples?
Related Posts