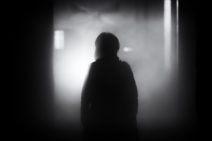 Negotiation researchers have refuted the widespread belief that honesty varies widely among individual negotiators. Rather, because people respond strongly to their environment, personal standards for negotiation ethics often vary depending on the context.
For example, many negotiators strive to tell the truth—unless they believe their counterpart is lying to them.
Researchers Simone Moran of Ben-Gurion University and Maurice E. Schweitzer of the University of Pennsylvania provide strong evidence that simply envying someone can lead you to be deceitful.
In one study, Moran and Schweitzer asked participants to imagine that they had competed with another person for a promotion and lost. The participants then negotiated either with the person who beat them or with another individual. Those who negotiated with someone whom they imagined had just beaten them were more willing to engage in deception in negotiation, as measured on a scale developed by Rob Robinson of the University of Hawaii and Roy Lewicki of Ohio State University. The authors attribute this willingness to engage in deception to the envy experienced as a result of losing the competition for the promotion.
In another study, participants played the role of allocator in a so-called "ultimatum game." The allocator had to divide a fixed sum between himself and another party. If the other party accepted the allocation, it would go into effect. If the other party rejected it, both parties would receive nothing. The allocator knew the amount of money to be divided, but the other party did not. The allocator also had the opportunity to send the recipient a message about the amount of money available, which could be truthful or untruthful. Participants were much more likely to be deceptive toward someone they envied than toward someone they did not.
These studies suggest the pliability of negotiation ethics. Many of us may unknowingly adjust our ethical standards based on the negotiation context. In addition, it appears that we can anticipate a decrease in ethics in negotiation by others who have recently suffered a defeat.
Adapted from "Negotiation, Envy, and Lies," first published in the Negotiation Briefings newsletter.
Related Posts:
Negotiation, Envy, and Lies in Conflict Management
Managers – Think Twice Before Setting Negotiation Goals
Avoid the Green-eyed Monster
Conflict Management and Negotiation Skills: Why We Succumb to Deception in Negotiation
How Body Language Affects Negotiations
Originally published in 2010.
Related Posts