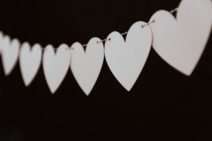 A few years ago, the Program on Negotiation Film Series screened "World Peace and Other 4th-Grade Achievements," a documentary film that follows John Hunter, a public school teacher in Virginia, and his class of fourth graders as they play a highly interactive game called the "World Peace Game."  Hunter invented this game to teach principles of peace and negotiation in an interactive way while watching how children negotiate.
The game uses an ever-evolving 4×4 foot plexiglass structure to create an imaginary world with four countries and an elected cabinet of students. The point of the game is for the children to work together to learn how to use skillful negotiation to solve the world's interlocking conflicts, with issues ranging from oil spills to famine to global warming. To make things more complicated, Hunter assigns one child to act as a saboteur who secretly tries to undermine the others' good efforts.  Hunter says this multifaceted game "helps the children to think more deeply about peaceful negotiations with other countries."
Hunter's style of teaching involves allowing the children to be in charge of developing their own outcomes when they negotiate. He occasionally offers suggestions on how negotiation skills can be used, but he considers himself more as a "clock-watcher" and "clarifier" in the game rather than as a participant.
Following the screening, filmmaker Chris Farina joined Hunter for a discussion of the film.  Both agreed that the documentary has gained more press than they could have ever imagined.  "It is more than a story about me; it's a testament to teaching and teachers," said Hunter.
Through the World Peace Game, Hunter discovered that children are intuitively good negotiators and that in a group they can collectively make valued decisions when they negotiate. Hunter also says that the children are learning that negative outcomes affect everyone. If the student commits to combat in the game, they have to write a letter to the parents of the sons and daughters who were killed.  This helps the students understand the consequences of their actions.
Hunter hopes that through playing this game his students will develop critical thinking skills that they will carry into their adulthood, ideally moving towards a future in which world peace is not confined to a mere plexiglass structure in a classroom.
What do you think about this negotiation game for kids? Leave a comment.
To read more about John Hunter, please visit his website.
For more information about upcoming film screenings of the Program on Negotiation Film Series, please visit our website.
Related Posts