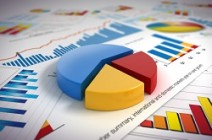 By following these steps in your next negotiation, you'll improve the chances of meeting everyone's interests.
1. Finding More Value at the Bargaining Table
Before you sit down at the bargaining table, imagine a wide-range of options and packages, including some that may seem far-fetched
2. Why First Impressions Matter
When talks begin remember that getting down to business too quickly can stand in the way of building trust.
Emphasize to your counterpart the importance of separating "inventing" from "deciding," as Fisher, Ury, and Patton suggest in Getting to Yes.
4. Bringing Outsiders to the Negotiating Table
Don't worry about adding complexity. Bringing in new issues, options, and parties to the negotiation is likely to create value.
Avoid artificial deadlines, though it can be helpful to decide when it's time to concentrate on the packages you've identified.
Related Article: We Have a Deal, Now What Do We Do
Related Posts