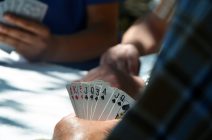 When we think of win-lose negotiation examples, we think of competitions in which it seemed that one party had to succeed and the other had to fail. In fact, in the majority of win-lose negotiation examples, a win-win negotiation was possible, but parties overlooked opportunities to create value. As a consequence, they reached subpar results. The following two win-lose negotiation examples show why negotiators often choose competition over cooperation, to their detriment—and how you can adopt more effective negotiation strategies.
Amazon's Win-Lose Auction for HQ2
Back in 2017, 238 North American cities and regions placed bids to be site of Amazon's second headquarters, known as HQ2. The online behemoth said it would be investing $5 billion in the campus, which was expected to create 50,000 well-paying jobs. Amazon's wish list for its winning city or region included a metropolitan area of more than one million people, a "stable and business-friendly environment," access to strong technical talent, and a community that thinks "big and creatively," according to CNBC.
Some critics complained about Amazon's request that applicants include information about tax breaks and other corporate incentives in their proposal. The implication: Cities would have to pay up to get the company's attention. Matthew Gardner, a senior fellow at the nonpartisan Institute on Taxation and Economic Policy, told the New York Times, "[Amazon] would like a package of tax incentives for something they were going to do anyway." University of Minnesota economist Art Rolnick called Amazon's requests "blackmail" and "corporate welfare," but conceded that cities had little choice but to enter the race.
Regular participants in auctions are familiar with the winner's curse phenomenon, or the common tendency for the winning bidder in an auction for an item of uncertain value to overpay. When an auction heats up, the fact that you are the winner suggests that others reached more realistic assessments of the item's true value.
The winner's curse is likely to be a concern whenever you are asked to participate in an auction that appears to be centered solely on price. In such instances, you might try to convince the seller to negotiate with you one on one. Explain that you have much more value to offer than can be communicated in a single price offer and that you believe they can achieve a great deal more through win-win bargaining.
The Florida Marlins Sale
The fallout from a disadvantageous negotiation can reverberate for years to come. That's what the City of Miami learned from its 2009 stadium deal with Florida Marlins owner Jeffrey Loria as he reached an agreement to sell the team in August 2017.
With the Marlins struggling for years to fill their stadium, Loria threatened to relocate the team to another city unless city leaders agreed to provide taxpayer financing for a new stadium with a retractable roof. Ultimately, City of Miami and Miami-Dade County taxpayers paid about 75% of the $634 million construction costs for the 37,000-seat stadium. The team itself paid just $125 million and keep almost all the revenue generated from the building. Loria agreed that if he sold the team within 11 years, he would pay the city a percentage of the sale according to sliding scale.
Opened in 2012, the new Marlins Park substantially enhanced the value of the team, but ticket sales remained stagnant and the team struggled on the field. Moreover, the burden the stadium placed on taxpayers turned out to be far worse than anticipated: a whopping $2.4 billion over 40 years, according to the Broward County Sun-Sentinel. A Securities and Exchange Commission investigation of the deal followed but ultimately was closed.
On August 11, 2017, the Miami Herald broke the news that Loria had reached an agreement to sell the Marlins to a buyers' group led by Yankees star Derek Jeter and venture capitalist Bruce Sherman for $1.17 billion. How much of that $1.17 billion would local governments receive to help pay down the billions in taxpayer funds they invested in Marlins Park? Likely just a few million dollars.
In the business world, one negotiation often leads to another. Before negotiating, it's important to think through the long-term implications of deal terms. Analyze the various scenarios that could play out, and then prepare for both the best- and the worst-case scenario—lest you end up on the wrong end of a win-lose negotiation.
What other win-lose negotiation examples have you encountered, and how might they be transformed to win-win deals?
Related Posts