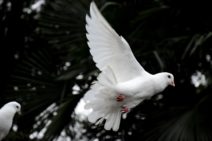 Unfortunately, business disputes—and the need for conflict resolution—can be common when family members do business together. As sad as it is, there is a lot to be learned from business disputes between family members, especially when the negotiations are as public as this one.
The legacy of Martin Luther King Jr. is marked by lofty ideals like equal rights, peace, and justice. That's why when King's three surviving children were locked in a "power struggle," in the words of the Los Angeles Times, that boiled over into two lawsuits and the need for conflict resolution concerning their father's personal possessions and other material issues, is disheartening.
Separating Family from Legacy – Business Disputes with Close Counterparts
Back in in January 2015, Dexter King, Martin Luther King III, and Bernice King became embroiled in legal battles over ownership rights to their father's annotated Bible and 1964 Nobel Peace Prize medal, the Los Angeles Times reported. A judge was due to rule on whether the valuable items belong to the Estate of Martin Luther King Jr. Inc., whose directors are King's three children. The two brothers favored selling the items to a private buyer; their sister opposed this plan.
"Our father must be turning over in his grave," Bernice King said in a public statement about the lawsuit. The brothers accused their sister of having "secreted and sequestered" the items in violation of a 1995 agreement. Bernice King argued that her father gave the Nobel medal to her mother, the late Coretta Scott King, whose estate Bernice King controls.
In 2013, the brothers also sided against their sister when the estate of Dr. Martin Luther King Jr. filed a lawsuit against the Martin Luther King Jr. Center for Nonviolent Social Change, a nonprofit tourist attraction in Atlanta whose CEO is Bernice King, over some of its business decisions.
The King siblings filed several lawsuits against one another after their mother's death in 2006 but briefly reconciled a few years later. In one case that was settled out of court, Bernice and Martin King sued their brother Dexter, accusing him of improperly transferring money from their late mother's estate to his own company.
Many in Atlanta's civil rights community feared the family feud would detract from the 50th anniversary of the march from Selma, Alabama, to the state capital of Montgomery and the passage of the Voting Rights Act.
"She's my sister and I love her," Dexter King told the L.A. Times, speaking of Bernice outside the courtroom, "but this is a business issue."
In August 2016, a judge signed a consent order that released the items to Martin Luther King III, who is chairman of the board of King's estate.
In their March 2006 Negotiation Briefings article All in the Family: Managing Business Disputes with Relatives, Harvard Law School professors Frank E.A. Sander and Robert C. Bordone recommend that family members who are thinking about doing business together take the following precautions, any and all of which might help the Kings resolve their business disputes:
1. Prepare for complications.
By being aware of the web of relationships that are created when family and business intertwine, you can prepare to face them through careful analysis of interests and potential pitfalls.
2. Strive for transparency.
Before negotiating business matters with family members, open up a conversation with them about the challenges and issues raised by the negotiation.
Also discuss in advance the norms and procedures you will apply to any conflict resolution processes that become necessary.
"Addressing difficult issues up front can seem scary or time-consuming, but often it can make conflict and dispute resolution easier in the long run," write Sander and Bordone.
3. Consult a neutral adviser.
When business negotiations with family members snag on contentious issues, consider raising the possibility of hiring a third-party neutral, such as a mediator, family therapist, or trusted friend. Thanks to their outside perspective, neutral parties may be able to help family members get to the heart of their problems through conflict management and negotiation.
Have you ever been involved in business disputes with friends or family? Share your experience in the comments.
Related Posts