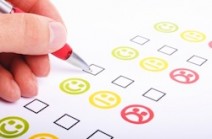 Adapted from "Focus Your Negotiations on What Really Matters" by Susan Hackley in the September 2006 issue of the Negotiation newsletter.
It stands to reason that devoting less time to relatively unimportant choices should free you up for more meaningful pursuits and increase your overall satisfaction. But how does the concept of satisficing apply to your most important decisions and negotiations?
Consider the issue of saving for retirement. Many Americans are flummoxed by the array of 401(k) investment choices offered by their employers that they put off these decisions year after year, forfeiting untold thousands of dollars. To liberate its customers from this decision paralysis, Fidelity Investments launched Fidelity Freedom Funds, a program that offers investors "freedom from choice." Fidelity describes how it asks its customers for "Basic information – how old are you, when do you want to retire, what is your risk profile – and then says, 'Trust us. We'll invest the way you would want us to invest; now you can forget about it.'"
When it comes to negotiation, an excess of choices can not only be overwhelming but also can blind you to a good offer. The owner of a midsized business who deliberated too long about whether to (1) accept a large chain's buyout offer, (2) partner with another midsized firm, or (3) keep his business independent found his negotiation position considerably weakened when the chain decided to buy out his competitor instead.
The point of the negotiation is not to win, but to achieve a deal that is good enough. Negotiators who satisfice don't haggle over every last penny. With clear objectives you can achieve a deal that satisfies those objectives.