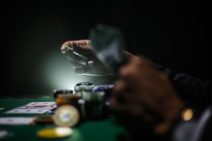 One of the most popular questions concerning negotiation strategy and an area of negotiation research that draws heavily on is how negotiators identify their BATNA, or best alternative to a negotiated agreement. And even better, how do they identify their counterpart's BATNA? Consider the saga of a company that developed a hot new technology just as it was going public.
The 'No Deal' BATNA
The device could detect underground leaks in gas storage tanks much more cheaply and accurately than any other products on the market.
The timing seemed perfect: At the time, the Environmental Protection Agency (EPA) was persuading Congress to mandate that gas storage tanks be continuously tested for leaks. Not surprisingly, the company's board of directors pushed the CEO to get the device on the market, and fast.
The company went into overdrive with its production and marketing plans, and soon it was time for the sales engineers to meet with prospective customers.
Imagine how confident the engineers must have felt as they launched into these business negotiations: "Our technology costs less and works better than the competition's, and it meets the EPA's new standards."
Better yet, all of these impressive claims were true.
But to the dismay of the sales force and the entire company, the product was a flop. Their first sale turned out to be their only one. Why couldn't the sales force drum up more business?
The answer lay in how potential buyers assessed the new device.
It was highly sensitive, so much so that it could detect leaks as tiny as eight ounces. From the perspective of potential buyers, the product worked too well.
Right away, they feared the device could get them into needless, expensive regulatory and legal trouble, and create bad publicity as well. If the slightest trickle of gas caused alarm bells to sound, the communities and government bureaucrats could soon be up in arms.
The technology company thought "faster, better, cheaper," equaled a sure sale, but potential buyers thought it equaled a sure headache.
From the very beginning, the setup of the business negotiation held very little promise of success, even in the hands of the silver-tongued persuaders and artful deal makers. A potential buyer's BATNA – no deal at all – was superior to whatever package the company offered.
What are your thoughts on developing a BATNA? Leave a comment.
Adapted from "Negotiating in Three Dimensions" by James K. Sebenius for the January 2004 issue of the Negotiation newsletter.
Related Posts