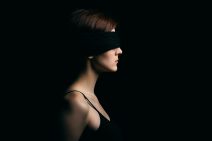 At times in our lives, a person or organization we consider to be evil stands in the way of our goals. Negotiating with this party would violate our moral principles, yet refusing to negotiate can seem unthinkable. Business negotiators may find guidance for such dilemmas from the world of hostage negotiation.
In the United States and some other nations, government policy dictates against engaging in hostage negotiation and paying ransoms to terrorists. Such policies and laws are based on the belief that negotiation lends legitimacy to terrorists and encourages further kidnapping. But recent hostage negotiation stories from the news show just how difficult it can be to swear off such negotiations altogether.
Hostage Negotiation in the News
In November 2012, the Islamic State in Iraq and Syria (ISIS), a terrorist group, took U.S. journalist James Foley hostage and, about a year later, demanded $130 million and the release of Muslim prisoners held in the United States in exchange for his release. Because of U.S. policy against negotiating with terrorists, the FBI refused to negotiate with ISIS. The terrorists murdered Foley on August 19, 2014.
Around the same time, the U.S. government, under then-president Barack Obama, took a different approach to a situation when an American serviceman was taken hostage overseas. In 2009, Bowe Bergdahl, then a U.S. Army sergeant, left his base in Afghanistan, was captured by a militant group linked to the Taliban, and was held hostage in Pakistan. U.S. officials negotiated with the Taliban for Bergdahl's return and ultimately secured his release by agreeing to release five Taliban prisoners from detention at Guantánamo Bay, Cuba. U.S. defense secretary Chuck Hagel insisted the trade was necessary to bring a service member home and legal because the Taliban, though a U.S. enemy, was not a designated terrorist group.
Turning to more recent examples of hostage negotiations, by early 2022, mass kidnapping had become a "booming industry" in Nigeria as a result of readily available firearms and a crippling economic recession, write Joe Parkinson, Drew Hinshaw, and Gbenga Akinbule in the Wall Street Journal. Tens of thousands of people have been kidnapped by armed gangs, including more than 1,200 children from their schools. Nigeria's government has a policy against negotiating with kidnappers and discourages families from paying ransoms, saying that doing so exacerbates the crisis.
Ordinary citizens who have had success negotiating with the criminals have stepped in to fill the void. In early 2021, Abdullahi Tumburkai, a Nigerian man, successfully negotiated the release of two of his brothers from kidnappers, according to the Journal. After they demanded about $38,000, Tumburkai begged for more time and a lower price, then sold his farmland, car, and food, and borrowed money. He spent many hours talking to the kidnappers and, ultimately, secured his brothers' freedom for $13,000.
When news of his success spread, Tumburkai began helping others negotiate the release of their loved ones from kidnappers. Over the next year, he helped free more than 80 people, he estimates, for ransoms ranging from a few hundred U.S. dollars to six figures.
His biggest challenge came in March 2021, when his pregnant wife, Fatima, was kidnapped along with 36 other students during a raid on their college and marched at gunpoint into a forest. The kidnappers demanded $1.2 million and the release of three of their imprisoned comrades. After weeks of negotiation, Tumburkai negotiated the amount down to $78,000. After it was delivered, the hostages were released—though Fatima, who had been beaten by the criminals, suffered a miscarriage while in captivity.
Lessons from Hostage Negotiation
As these and other stories show, the rule "never negotiate with terrorists" can be difficult to apply in the real world. When people are being held by evildoers and the government refuses to step in, family members—or even bystanders such as Tumburkai—may feel they have no choice but to negotiate.
In his book, Stalling for Time: My Life as an FBI Hostage Negotiator (Random House, 2010), Gary Noesner, an experienced hostage negotiator and former head of the FBI's Crisis Negotiation Unit, writes that he believes government authorities should be free to hold discussions with terrorists. In rare situations, ransom should be paid to secure hostages' safe release, he argues, followed by a vigorous pursuit of the kidnappers.
Thankfully, unlike those involved in hostage negotiation, the rest of us almost always have the choice to walk away from a contentious and untrustworthy counterpart; yet the dilemmas inherent in hostage negotiation are relevant to business negotiation and corporate crisis management.
When negotiating with someone would violate our moral principles yet potentially bring us closer to an important goal, we tend to avoid bargaining, writes Harvard Law School professor Robert Mnookin in his book Bargaining with the Devil: When to Negotiate, When to Fight (Simon & Schuster, 2010). Often, however, a more reasoned analysis could lead us to see merits in negotiation. The key in crisis negotiations and beyond is to identify and avoid emotional traps, analyze the costs and benefits of negotiating, and weigh the ethical and moral issues at stake.
What other characteristics of hostage negotiation do you believe are relevant to business negotiation?
Related Posts