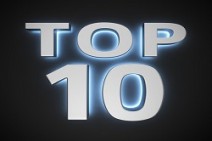 Across politics, business, entertainment, and sports, negotiators reminded us that collaboration and close attention are needed to resolve disputes and reach innovative deals.
10. Searching the haystack. As reported this year, an unexpected break came in the U.S. Department of Justice's investigation of large U.S. banks' role in the 2008 subprime mortgage crisis after an assistant U.S. attorney found an incriminating J.P. Morgan memo buried in a mountain of documents. This discovery and similar ones led to intense negotiations with the banks and, ultimately, settlements totaling $36.65 billion. Negotiation often requires a willingness to take time to build a strong argument by thoroughly analyzing the issues at stake. 
9. High hopes for cooperation in Denver. After the sale of marijuana was legalized in Colorado in 2013, pro-pot activists in Denver began bracing for their next fight: a ballot initiative aimed at legalizing pot smoking in the city's bars and restaurants. But to the activists' surprise, the Denver City Council asked them this fall to try to negotiate a solution instead. By extending an olive branch, the city gained some control over the outcome while also moving toward a more collaborative relationship. 
8. Bernie Sanders keeps his pragmatic side hidden. Vermont senator and Democratic presidential primary candidate Bernie Sanders demonstrated the value of an understated approach to negotiations in his senatorial career. What others may see as an unpleasant or "gruff" demeanor may actually signal a pragmatic, get-the-job-done mentality, as many of his colleagues in the senate have noted. 
7. Finding power in "I'm sorry." The city of Los Angeles achieved an impressive victory this year by ending the 100-year battle with California's Owens Valley over water rights and air pollution that had inspired the legendary 1974 Jack Nicholson film "Chinatown." Recognizing that their combative approach had failed, the mayor of Los Angeles struck a more conciliatory tone and apologized for the city's role in the feud. The other side took notice, and the parties were able to reach a mutually satisfying solution. 
6. The value of range offers. In the past, the experts have advised negotiators to avoid range offers, such as $2,000-$3,000, in favor of a single figure, such as $2,500. But a new study by researchers Daniel R. Ames and Malia F. Mason find that range offers actually are more effective than single figures—as long as the range offer is ambitious: for example, $2,500-$3,000 instead of $2,500. This practical guidance can help you not only maximize the value you claim but also avoid the reputational damage that an aggressive offer can bring. 
5. Bradley Cooper's team approach. After the news leaked that Bradley Cooper and his male costars on the film "American Hustle" had been paid more than their female costars (Jennifer Lawrence and Amy Adams), Cooper revealed that he was trying to do his part to narrow the gender pay gap in Hollywood by negotiating in tandem with his female leads. This collaborative approach tends to pay off for all parties on a team, who gain strength in numbers when facing a powerful adversary.
4. The Yankees link up with A-Rod. Last season, star infielder Alex Rodriguez's surprisingly strong on-field performance had a downside for his team, the New York Yankees, which was faced with paying him a $6 million bonus it felt he no longer deserved. In an impressive maneuver, the Yankees linked its negotiation with A-Rod to a separate negotiation with a fan who'd caught one of his home-run balls—and the team scored a victory in both. Seeking connections between seemingly distinct negotiations can sometimes trigger breakthroughs. 
3. Pope Francis guides his flock. To frame the discussion about climate change, Francis issued an encyclical in June that implored Catholics to take difficult steps to avert climate collapse. Francis pre-empted challenges about whether or not he was intruding in politics by framing the discussion around an issue he cared about deeply—a powerful negotiating move for leaders in particular. 
2. Paul Ryan imposes conditions on his speakership. Under pressure to run for Speaker of the U.S. House of Representatives, a job he didn't want, Paul Ryan made the best of a bad situation by negotiating conditions to his acceptance. By requiring the backing of all House Republicans and stipulating that he'd delegate fundraising duties to protect his family time, the congressman reminded us all that our entry into a deal can be a powerful bargaining chip.
1. In Iran talks, a clean slate. The negotiations to dismantle Iran's nuclear program that concluded on April 2 were rife with cross-cultural differences and miscommunication. But they were ultimately aided by a low-tech communication tool: a basic office whiteboard on which negotiators could improvise proposals and then wipe them away before they could attract outside criticism. In negotiation, improvisation can often spur breakthroughs.
Related Negotiation Skills Article: Top 10 Worst Negotiation Tactics of 2015 – These articles explore the other side of 2015 – the worst negotiation tactics of the year, and how negotiators can avoid them and see through them.
Related Posts