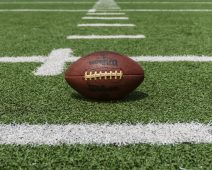 Contract negotiations between Jason Pierre-Paul and the New York Giants demonstrate the hazards of intentionally stonewalling your counterpart in negotiations. A successful defensive end with the Giants since 2010, Pierre-Paul was renegotiating his contract after a couple of mildly disappointing seasons. The Giants' offer of a "franchise tag" designation did not sit well with Pierre-Paul, who bargained hard for a better deal. The Giants countered with a multiyear, $60 million contract. Pierre-Paul again held out. After sustaining an injury in which he lost his right index finger, the Giants retracted their multiyear contract offer, leaving Pierre-Paul with the original offer.
Sometimes in negotiation, a bird in hand is worth two in the bush.
Bargaining for a contract renewal, Jason Pierre-Paul did what many negotiators in his position would have done – he held out for a better offer. And he got one. Rather than the franchise tag designation contract he was offered initially, a one-year deal with a salary equivalent to 120% of his current salary or the average of the top five players in the position (whichever is greater), Jason Pierre-Paul held out and was offered a multiyear, $60 million contract from the New York Giants. Thus far, this would seem to be a tale of negotiation success, and Jason Pierre-Paul's strategy of holding out for better concessions from his counterpart proved fruitful.
But the multiyear offer was still not quite what Jason Pierre-Paul had hoped for, so he and his negotiating team held out for an even better contract, despite his past few seasons with the Giants being a disappointment for team management.
While waiting for a better offer, Jason Pierre-Paul was injured in an accident in Florida that cost him his right index finger, an injury that the Giants medical team flew posthaste to evaluate. He stalled – after all, he was not under contract with the Giants and thus under no obligation to share this information with them. In the period that followed the injury, Pierre-Paul remained silent as to the extent of his injuries and the effect it would have on his playing ability nor did he report to the Giants' training camp or contact coaching officials.
Sadly, after their evaluation, Pierre-Paul's multiyear, $60 million contracts was pulled and the franchise tag designation contract placed back on the table. While initially holding proved fruitful for Jason Pierre-Paul, ultimately it cost him.
What are your thoughts on stonewalling in negotiations? Leave us a comment below.
Related Posts