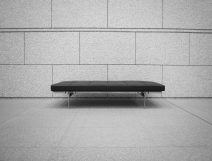 Negotiation thrives on physical presence. Handshakes, eye contact, shared meals, and long meetings in stuffy conference rooms are everyday tools of the trade, and with good reason: Negotiators who meet in person reach better deals than those who negotiate online, research shows. Face-to-face meetings offer invaluable nonverbal and verbal cues, such as eye contact, body language, and tone of voice, that facilitate understanding and build lasting bonds.
During the COVID-19 pandemic, these negotiation best practices will need to be set aside, as negotiating in person is no longer a safe option. But that doesn't mean dealmaking can't continue. Thanks to the array of communication media we have available to us—from phone calls to videoconferencing to text messages—we can keep doing business even when we're far apart. Here are five guidelines:
Consider the likely scope of your deal. The economy is in dire need of stimulation, but negotiators should think carefully before launching a major online negotiation. In China, the first nation gripped by COVID-19, most companies postponed large IPOs until negotiators would be able to safely travel to meet investors in New York, Tokyo, and other financial centers, according to Yahoo News. In addition, the stock market's wild gyrations make it difficult to reach reliable valuations. Yet smaller IPOs have been able to move forward through "Internet roadshows," which allow companies to pitch investors at a distance. If in-person relationship building and due diligence are required, you will probably want to delay complex talks. But with some creativity, smaller deals are certainly feasible at a distance—and can be critical for businesses struggling to stay afloat amid the economic downturn. Reach out to current and potential partners to figure out if you can help each other get through these tough times by doing business together.
Toggle between different communication media. Even when working from home, negotiators have a dizzying array of media at their disposal, including phone calls, conference calls, videoconferencing, emails, and texts. Which to choose? Throughout your negotiation, pick the tool best suited to the present task. Early in an online negotiation, you may be focused on building rapport and assessing the other party's interest in doing a deal. If so, a videoconference will offer ample verbal and nonverbal cues, such as eye contact, body language, and tone of voice, in addition to potentially bringing together multiple parties in far-flung locations. Later in the process, emails and file-sharing apps may be best for exchanging detailed proposals and collaborating on documents. Have a quick idea to share? Try a text or a WhatsApp chat. Whenever you feel irritated or confused by an exchange, pick up the phone to sort things out.
Give counterparts the benefit of the doubt. Because they lack verbal and visual cues, emails and texts can easily be misunderstood (though emojis can help). In this time of uncertainty and anxiety, misunderstandings and conflict may be all the more likely. If a counterpart goes silent, don't assume they're flakey or ignoring you just to gain an edge. And don't immediately take offense if a message seems abrupt or rude. Instead, check in to inquire if they and their loved ones are well, and ask if there's anything they need. In addition to being the right thing to do, keeping our shared humanity top of mind will help build trust, rapport, and a more durable agreement.
Be collaborative. During our current crisis, people often seem torn between their best and worst instincts. We see inspiring examples of communities mobilizing to help the sick and those harmed by social distancing, but also citizens panic-buying and hoarding. In our state of high alert, we may vacillate similarly during an online negotiation. Yet negotiators who take a collaborative, mutual-gains approach to dealmaking outperform those with a win-lose mindset, negotiation experts confirm. So, strive to expand the pie of value by asking your counterpart about the deeper interests behind their demands. Share your own underlying interests. Armed with this new information, offer a concession they will value in exchange for getting more of what you value. You can still try to claim as much of the pie as possible, but through value creation, there will be a bigger pie to divide. Even in Washington these days, collaboration is possible.
Don't make this the new normal. After the coronavirus runs its course and social-distancing restrictions are lifted, negotiators will once again be able to meet and shake hands. But, having experienced the ease and cost savings of phone and online negotiation, many will be tempted to keep dealmaking exclusively online. That would be a mistake, as less efficient deals and more transactional relationships will be the inevitable result. If you launch new partnerships through online negotiation, consider meeting in person (when it's safe to do) to get to know each other better. Then, even as you take advantage of virtual negotiation tools, remember the importance of meeting face to face periodically to discuss how your deal is going and to brainstorm new opportunities for collaboration.
Remember: Even when we're on opposite sides of the virtual negotiating table, we are all in this together. Be ethical, be kind, and be safe.
What negotiation skills do you recommend to those trying phone and online negotiation?
Related Posts