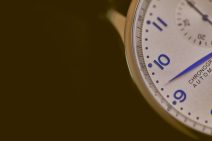 President Trump has dominated current negotiations in the news with a bevy of deals and withdrawals from existing agreements, but business negotiations and trends also made 2018 a memorable year. Here's our list of 10 notable negotiations from 2018:
Amazon's HQ2 Stunt
Amazon drummed up plenty of PR when it enticed more than 200 North American cities and regions to compete to host its second headquarters, dubbed HQ2. But in November, some of that PR turned negative when Amazon revealed it had decided to split HQ2 between New York City and Arlington, Va., where it already has a strong presence. Many called the auction a farce aimed at attracting privileged data from applicants, and the $2 billion in tax breaks promised by New York and Virginia also left local politicians and residents crying foul.
A NATO Workaround
In August, the New York Times reported that U.S. national security adviser John Bolton asked NATO ambassadors negotiating a new declaration in Brussels to break protocol by finalizing their agreement before world leaders arrived. Bolton was reportedly worried his boss, President Donald Trump, would blow up the talks and disrupt the alliance. The ambassadors complied by wrapping up a declaration that boldly reasserted the alliance's strength, in defiance of objections from Russia and Trump's anti-NATO tweets and statements.
A Call for Pay Equity
The global #MeToo movement motivated many to try to improve women's power in the film industry and beyond in 2018 through negotiation skills and strategies. During her Academy Awards acceptance speech on March 4, Frances McDormand advocated for greater representation of women and minorities in film when she called on actors to negotiate "inclusion riders"—clauses requiring onscreen demographics to accurately represent the film's setting. And actor Octavia Spencer revealed that actor Jessica tied her own salary negotiation to Spencer's after learning how underpaid African American women are in the industry.
When Trump Met Kim Jong-Un
President Trump reversed course in his baiting of North Korea and its nuclear ambitions in 2018 by meeting in June with the nation's leader, Kim Jong-un. The Singapore summit ended with a handshake and a surprise promise from Trump to suspend joint military exercises with South Korean forces in exchange for nuclear disarmament by the North. Though the talks marked a significant thaw between the two nations, they failed to translate into real change in the second half of the year.
An About-Face on Immigration
Following Trump's 2017 decision to phase out DACA, the Obama-era policy that has shielded up to 800,000 people brought to the United States illegally as children from deportation, bipartisan coalitions in Congress worked on negotiating permanent protections for the so-called "Dreamers." At a January 9 televised White House meeting with lawmakers, Trump expressed agreed to make concessions on building a wall on the U.S.-Mexico border. But after immigration hardliners got the president's ear, he angrily rejected a deal he'd endorsed and reportedly insulted African nations using vulgar language.
The United States Exits Another Multilateral Pact
In 2017, President Trump announced the United States would pull out of the 2015 Paris climate change accord and the Trans-Pacific Partnership. In 2018, Trump announced that he was withdrawing the United States from the 2015 Iran nuclear deal, another signature foreign policy achievement of the Obama administration. In these realms, the president's apparent belief in win-lose negotiation has alienated close allies and squandered opportunities to improve existing deals.
NAFTA Gets a New Name
After more than a year of talks initiated by President Trump, Canada, Mexico, and the United States tweaked the North American Free Trade Agreement (NAFTA) and rechristened it the United States-Mexico-Canada Agreement (USMCA). The revised agreement includes more favorable terms on auto manufacturing and dairy exports for the United States, but the U.S. negotiating team's rigid demands likely prevented it from creating as much value as it could have.
Merger Mania
In the first half of 2018, companies across the globe acted on the urge to merge, striking more than $2.5 trillion in deals. Even as the Trump administration blocked a number of acquisitions by Chinese companies on national security grounds, 40% of the deals crossed borders, putting them at particular risk for culture clashes. Media and health-care deals were especially abundant, as tightening competition has compelled firms in these industries to find new sources of growth.
Trump's Wall Demands Lead to a Shutdown
The December 11 Oval Office sit-down among President Trump and House minority leader Nancy Pelosi and Senate minority leader Chuck Schumer made for one of the most entertaining negotiations of the year, if also one of the least edifying. The squabble over funding for Trump's desired border wall with Mexico culminated in Schumer baiting Trump into saying he'd take ownership of a government shutdown and Pelosi comparing Trump to a skunk. All three politicians seemed more interested in showing they could play tough—and likely enhanced the odds of the shutdown that soon followed.
Brexit Agreement Fail to Impress
In November, the European Union and the United Kingdom finally came to a compromise agreement on Britain's withdrawal from the EU, but following the dealmaking stage, UK prime minister Theresa May has had difficulty selling the deal back at home. The outcome may well have been predictable, given how May downplayed the EU's concerns and failed to manage the expectations of the UK's "hard Brexit" contingent.
 What other 2018 notable negotiations would you add to our list?
Related Posts