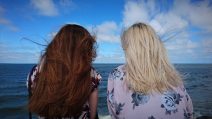 A negotiation Q&A with Sheila Heen, co-author (with Douglas Stone) of the book, Thanks for the Feedback: The Science and Art of Receiving Feedback Well.
We interviewed Sheila Heen, lecturer at Harvard Law School, PON Faculty member, and Partner at Triad Consulting Group, about her book with Douglas Stone, Thanks for the Feedback: The Science and Art of Receiving Feedback Well (Even When It's Off Base, Unfair, Poorly Delivered, and Frankly, You're Not in the Mood). Heen and Stone are co-authors, along with Bruce Patton, of the New York Times Business Bestseller Difficult Conversations. They have teamed up again to share their insights about what helps people learn and what gets in their way.
While the business world spends billions of dollars and millions of hours each year teaching us how to give feedback, Stone and Heen argue that we've got it backward. Their new book demonstrates why the smart money is on educating receivers— both in the workplace and in personal relationships.
Q: Sheila, your book, Thanks For The Feedback, talks about the profound challenge of being on the receiving end of feedback, and our conflicting desires—to grow and improve vs. being accepted "as we are." How did you come up with the idea for this book?
For years, Doug and I have worked with organizations and groups on performance feedback and the presumptive angle of how to give it. That's partly because when we name feedback as a topic, people instantly think of the feedback they have for other people, not the feedback others have for them.
So, when we told people that we were thinking about writing a book on receiving feedback, their first response was always "Oh, that's so great. I know someone who needs to read it." We had to explain, "actually, this book is also for you."
We noticed this phenomenon and thought "why aren't we teaching people how to receive feedback? How do we help people determine whether the feedback is off base versus just poorly delivered?" So, we started listening to people when they complained about their feedback. It seemed like everyone was very preoccupied with the who- when-where-why-how of what was wrong with the feedback. However, even with all that was off base about the feedback, we told folks, "there may still be something you need to hear." As emotional beings, we get so obsessed with the negative aspects of the feedback that we tend to ignore what might be good about it.
Q: You're known the world over for your work in the area of difficult conversations. You indicate that feedback—both giving and getting—repeatedly comes up as a prime example. What, in the course of your negotiation research, did you discover to be the root cause of this conundrum?
We're conflicted about feedback because of two core human needs. To grow and improve is key to achieving happiness and satisfaction, but at the same time, we want to be accepted, respected, and loved just as we are. A lot of the most valuable learning in life comes from our most painful experiences. And in most cases, these experiences are very hard to appreciate at the time. We only appreciate them or understand what they had to teach us, afterward.
Q: What advice do you give to managers who want to be better feedback givers?
Want to get better at giving feedback? Then become a better feedback receiver. If you can be a better feedback receiver, you become a better role model for what is valued in your organization. Plus, when you understand what's hard about receiving feedback, you become a better giver of feedback.
Q: What advice do you give to employees who want to be better feedback receivers?
Understand the challenges of the triggers: Me, We and See.
ME: We are all wired differently – some people feel very uncomfortable with positive feedback, others are particularly sensitive about negative feedback. There are huge variations on how we swing, both positive and negative, and how long it takes us to recover. This is completely normal.
WE: Your reactions to the person who is giving you the feedback will color your reaction and may make you dismiss the feedback entirely. The lesson here is that while you may have issues with the "who," don't let it pre-disqualify the "what" of the feedback.
SEE: All of us have blind spots. The challenge of understanding the feedback we get is compounded by the fact that feedback often comes with incredibly vague labels—for example, "be more proactive." We get so upset in the moment, that we don't actually pause to understand: 1) Where is this coming from? What's the data behind it? 2) Where is it going? What is it that you want me to do differently? We assume that we understand the feedback we get, when in fact it takes a lot more effort and skill to unpack what's under that vague label.
You can always glean something useful from feedback. Getting good at receiving doesn't always mean that you have to take it. Rather, it means that you need to fully understand it before you decide what to do with it.
Q: What is the key takeaway from this negotiation book?
Receiving feedback is a skill that can give you more control over your anxiety, more intimacy in your relationships, and enable you to accelerate your learning.
Have you read Thanks for the Feedback? What did you think? Let us know in the comments.
To purchase your copy of Thanks for the Feedback, click here.
Originally published March 2014.
Related Posts