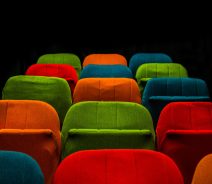 While most negotiation research aims to sharpen individual managers skills, there is growing scholarly negotiation research and professional interest in an organizational approach to negotiation.
Negotiating systems evaluate the training, authority, procedures, and resources that managers need to improve their companies' "return on negotiation," as consultant Danny Ertel puts it. Looking at negotiations broadly reveals important design questions.
How much discretion do managers have to deviate from company policy?
How to ensure that managers' incentives are aligned with the organization's goals?
Negotiating Effectiveness: An Organizational Approach to Negotiation Training
Organizations have created a variety of innovative efforts to improve negotiation effectiveness.
The United States Postal Services' REDRESS initiative was developed as part of a class-action settlement on race discrimination. In the new system, equal employment opportunity disputes include an option for non-binding mediation.
The goal is not simply to reach a financial settlement but to illuminate recurring systemic problems and transform dysfunctional relationships.
Negotiation Research on Mediation: Resolving Claims Through Alternative Dispute Resolution (ADR) Processes
Professors Lisa B. Bingham and David W. Pitts found that under the new program, roughly three out of five claims were resolved through mediation. Most notably, the number of USPS employment discrimination claims has dropped 17% annually since REDRESS was implemented nationwide in 1997.
The mediation process has fostered important organizational learning. Managers and employees have gleaned practical solutions to everyday problems and developed better interpersonal skills, notably by becoming better listeners.
Organizational change requires an unblinking look at current practices. Abandoning old habits and learning new skills can be difficult, but the payoffs are potentially huge. That's true whether the system is focused on internal conflict, disputes with external parties, or the transactions with customers and partners that are the lifeblood of any organization.
How do you keep negotiation research organized? Leave us a comment.
Related Negotiation Skills Articles: The Importance of Communication in Negotiations: Preparing Your Negotiating Team – Keeping your team on track in multiparty negotiations – negotiation skills tips and advice for bringing your team together and presenting a unified message in negotiations.
Originally published in 2012.
Related Posts