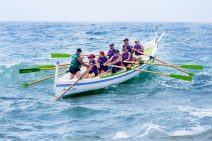 "I like conflict," U.S. President Donald Trump said at a March 6, 2018 press conference, referring to his style as a businessman and as president. With many key leaders departing his administration, Trump denied the White House was in chaos and suggested any internal conflict had been beneficial. "I like having two people with different points of view, and I certainly have that, and I make a decision. But I like watching [conflict], I like seeing it, and I think it's the best way to go." Looking at the role of leadership in negotiation, we see that collaborative leadership can involve promoting conflict in negotiating and decision-making teams—as long as that conflict is managed constructively.
The Right Kind of Conflict
Effective leadership skills including tolerating and even promoting constructive dissent—disagreements that respectfully and productively challenge others' viewpoints. We often wrap up negotiations too quickly and leave value on the table because we fear disagreeing with others, according to Harvard Business School professor Francesca Gino. By contrast, when we not only feel free to disagree with others but are encouraged to do so, through collaborative leadership, we open the door to different perspectives and foster a more rigorous decision-making or negotiation process.
The notion that conflict and dissent contribute to more informed decisions has a long history in American politics. After his election in 1860, for example, Abraham Lincoln appointed all three of his rivals for the Republican nomination to his cabinet. Historian Doris Kearns Goodwin argued in her bestseller Team of Rivals: The Political Genius of Abraham Lincoln (Simon & Schuster, 2005) that Lincoln benefited from working with his former enemies.
Diversity of opinion has many benefits, but it also increases the odds that team conflict will become unconstructive, distracting, and damaging. In their research, University of Virginia professor Kristin Behfar and her colleagues found that when negotiating teams disagree on substantive issues, such as interests, priorities, and goals, the process of reconciling their disagreements can lead them to better outcomes than if they hadn't disagreed. But if the conflict veers off track and becomes personal, the team is likely to be far less productive.
"Once it becomes a personal battle, not only do you often end up losing people from your team, but you're not getting the information . . . that at a nuanced level will help you as a leader make a decision," Lesley University president and conflict management expert Jeff Weiss told NPR's Marketplace in 2018.
Promoting Constructive Dissent in Collaborative Leadership
A collaborative leadership style can promote constructive dissent in group meetings and negotiations without allowing conflict to become destructive. Here are four leadership essentials:
Negotiate differences behind the scenes. When negotiating with another team, your team will want to present a unified front. Conflict may be useful behind the scenes, but at the bargaining table it can be a sign of weakness and disarray. For this reason, teams should spend at least twice as much time preparing for an upcoming negotiation as they expect to spend at the table, according to Cornell University professor Elizabeth Mannix. Aim to achieve consensus on the team's goals and the strategies needed to achieve them.
Assign a devil's advocate. At Chicago-based money-management firm Ariel Investments, leaders actively promote dissent in meetings by assigning "devil's advocates" to poke holes in the decision-making process, writes Gino in her book Rebel Talent: Why It Pays to Break the Rules at Work and in Life (Dey Street Books, 2018). Ariel's president, Mellody Hobson, kicks off team meetings by reminding those present that they don't have to be right; they just need to be prepared to disagree in order to help the team make wise decisions.
Manage diverse opinions. Rather than allowing team members to stake out their positions with arguments and data, collaborative leadership involves encouraging them to share the reasoning that underlie their positions, Weiss advises. By asking questions such as, "What's your logic?", leaders will better understand the motives and interests behind team members' arguments—and make more informed decisions. In addition, collaborative leadership means asking subordinates to examine and question their assumptions, and entertain the possibility that someone else may have a better idea.
Prepare for conflict. Although team members may try to express their differences professionally and respectfully, there may be times when disagreements become personal and unproductive. Ethical leadership includes encouraging team members to reveal the hidden interests and concerns behind their accusations and demands through active listening, as well as engaging in informal mediation, when necessary, to address tensions.
 What other aspects of collaborative leadership have been beneficial in your organization?
Related Posts