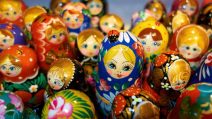 In previous international negotiation articles about cross cultural negotiation, we have focused on case studies of international negotiators and how they can avoid cognitive biases and overcome cultural barriers. But how do negotiators dealing with counterparts that speak another language modify their negotiation techniques to accommodate for the lack of a common language?
"The language of international business," a British executive once said to professor Jeswald Salacuse, "is broken English."
Fortunately for American negotiators, who usually don't speak a foreign language well, if at all, much of global business is conducted in English—an English with a profusion of accents, cadences, and syntaxes.
Because translation complicates international negotiations, executives should manage and plan for it as they would any other negotiation tactic in dealmaking. Based on Jeswald Salacuse's book The Global Negotiator: Making, Managing, and Mending Deals Around the World in the Twenty-First Century (Palgrave Macmillan, 2003), here are seven simple negotiation strategies from cross cultural negotiation case studies that can help you negotiate more effectively in translation.
International Negotiation Strategy 1
Hire your own translator, and make your choice carefully.
Except in cases where special reasons for trust exist, such as when you're negotiating with a longtime partner, do not rely on the other side's interpreter unless someone on your team understands the language and can check the translation.
Before hiring an interpreter, try to determine her skill and experience from independent sources, such as the U.S. consulate or the local branch of a multinational bank. In many countries, the linguistic ability of people who call themselves "professional interpreters" varies considerably.
Hiring a mediocre interpreter can wreak unintentional havoc on the international negotiation process. Several years ago, an American negotiating team in China was astounded when its simple request to bring three typewriters into the country was rejected by government officials on the other side of the table. Only after an hour of wrangling did it become clear that the interpreter had mistranslated the English word "typewriter" as the Chinese word "stenographer."
International Negotiation Strategy 2
Brief your translator before negotiations start.
Translators may be experts in languages, but they will rarely be experts in your area of business (see also, negotiating with agents and agents in negotiation). Context gives words their meaning, but interpreters seldom will know the business context of your deal. For this reason, you should brief your interpreter beforehand on the background of the upcoming business negotiation: the nature of your company, its business, and the deal you hope to arrange. You should also explain what type of translation you expect. For example, if you want a word-for-word translation rather than a summary, make that requirement clear.
International Negotiation Strategy 3
Stay on guard.
Some interpreters, because of personal interests or ego, will try to take control of negotiations or slant them in a particular way. This risk may be especially high if the interpreter also works as a middleman, agent, or business consultant and is hoping for future business opportunities from your deal. You need to guard against such power plays by learning enough about your translator to determine potential conflicts of interest and by staying alert throughout talks to ensure that your translator is not adding in personal business advice.
International Negotiation Strategy 4
Be sure to "chunk" it.
When you negotiate in consecutive translation, speak in short, bite-size chunks, pausing after each one to give the interpreter a chance to translate your words.  Inexperienced negotiators can become so engrossed in delivering their message that they forget to pause, or do so only after making a very long statement. This can confuse the interpreter and contribute to inaccurate translations. When planning your presentation, remember to pause frequently.
With these international negotiation skills tips taken directly from cross cultural negotiation case studies, you should be able to find the translator that best suits your negotiating needs. The importance of communication in effective negotiation, whether with international counterparts or your own agents, cannot be understated. In order to create and claim more value for yourself and your firm, you have to effectively negotiate in translation.
How have you overcome cross cultural barriers in negotiation? Leave a comment.
Related International Negotiation Article: International Negotiations and Cognitive Biases in Negotiation
Adapted from "Negotiation in translation," by Jeswald W. Salacuse, first published in the Negotiation newsletter.
Originally posted in 2010.
Related Posts