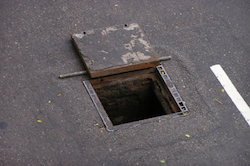 How to align incentives and interests at the bargaining table to reach an optimal negotiated agreement
Some of the trickier aspects of designing the right negotiated agreement (see also contract negotiations), include properly aligning your agent's incentives and monitoring her work. Supervising your agent can be especially hard when she knows more than you do about the area of work. For example, hiring an agent who is a lawyer and paying her on an hourly basis may induce her to spend more time than you think is necessary – at your expense.
Negotiated agreements outlining future actions
She might become a literary perfectionist, spending hours crafting and polishing an offer letter to the other side when, as far as you're concerned, the second draft would have done just fine.
To prevent her from running up needless hours, you might opt instead for a fixed-fee engagement. Then, however, she may cut corners, doing just enough to reach her fee.
Contingent contracts that grant higher agent fees as your outcome improves may superficially align both your interests. Yet here, too, conflicts may lurk.
For example:
As a negotiation unfolds, if your agent believes that the odds that the deal will close are falling, he may reduce his effort, and the no-deal outcome may become self-fulfilling.
By contrast, once a profitable agreement seems very likely, your agent, unbeknownst to you, may take excessive negotiating risks on your behalf, hoping for a much better outcome or even a "trophy deal" to burnish his reputation.
In short, even when both you and your agent have incentives to reach a strong deal, your appetites for risk may radically differ.
These pitfalls suggest the need for awareness and clarity when drawing up a contract with an agent. Specifically, you should work to design the financial agreement most suited to your situation, align incentives and monitor the agent's work as well as possible, and engage either someone you've worked with successfully or someone who has a solid reputation for efficiency, effectiveness, and faithful representation.
Related Article: Fine Tuning Your Contract
Related Posts