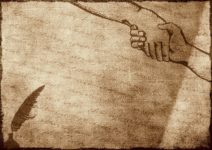 Business negotiators tend to focus on getting to the finish line, which is typically defined as a signed contract. The contract negotiation skills we need to get there—such as building trust, brainstorming issues, and negotiating a great price—are pivotal, yet we often overlook the importance of setting up our agreement for success during the implementation stage. A private-public partnership intended to speed up the production of vaccines in response to virus outbreaks shows how badly things can go wrong.
A New Partner Fails the Test
After the 2009 H1N1 influenza outbreak claimed an estimated 12,000 lives in the United States, the Obama administration set a goal of bringing vaccines to market more quickly in response to future virus outbreaks. The initiative included forming partnerships with several vaccine producers, according to the New York Times.
In the years that followed, the U.S. Department of Health and Human Services paid Maryland biotech firm Emergent to have a factory ready to produce up to 50 million doses of vaccine within four months of the start of a flu pandemic. To test whether Emergent would be up to the job, the government assigned the firm to develop a flu vaccine with another company and have it approved in about eight years, the Times reports.
Unfortunately, in the years that followed, the U.S. government office overseeing Emergent's work, the Biomedical Advanced Research and Development Authority, "acted more as a partner than a policeman," according to the Times. Lax oversight allowed Emergent to blow through deadlines while still accepting big checks.
Nevertheless, the Trump administration closed a $628 million contract negotiation with Emergent in 2020 to manufacture Covid-19 vaccines developed by Johnson & Johnson (J&J) and AstraZeneca. Officials felt they had little choice: Emergent was one of the few U.S.-based companies capable of producing the desperately needed vaccines.
Troubles Mount
By early April 2021, none of the 150 million Covid-19 vaccine doses Emergent had produced had been distributed. Internal and external audits had turned up a slew of problems at the plant, including cross-contamination, mold, poor disinfection of equipment, understaffing of key positions, and inadequate training. The issues prevented regulators from certifying the factory to release vaccines. Most shocking, the news broke that Emergent had to destroy up to 30 million doses of J&J's and AstraZeneca's vaccines after finding evidence of contamination.
A Times investigation concluded that Emergent was "ill-equipped to take on such a mammoth manufacturing task." In frustration, the Biden administration put J&J in charge of overseeing production of its vaccine at the Emergent plant and halted Emergent's work on the AstraZeneca vaccine.
Some federal officials believe the government is "stuck in an unhappy marriage with Emergent," according to the Times. The fiasco not only delayed delivery of lifesaving vaccines but also could make some Americans more hesitant about being vaccinated.
Learning From a Failed Partnership with Better Contract Negotiation Skills
The U.S. government's troubled arrangement with Emergent suggests several contract negotiation skills we can apply when pursuing and implementing long-term partnerships.
Diversify partnerships. When it came to spurring vaccine production, the U.S. government had few eligible partners to choose from. By comparison, most negotiators have a wider array of choices when considering long-term projects. Rather than pursuing one big contract with a single partner, consider working with several. More time and energy might be required in the short term, but you could benefit in the long run by reducing the fallout from a catastrophic failure.
Negotiate safeguards. When you negotiate business contracts, be sure to spend considerable time discussing expectations and deadlines. If you have different predictions of how the future will play out, you can "bet" on these differences by negotiating a contingent contract. For example, you might set performance benchmarks that your partner would need to meet before moving on to the next phase of the contract. Moreover, consider adding a clause that mandates renegotiation or a dispute-resolution process if conflict arises or circumstances change dramatically.
Stay connected. Once contract negotiations end, the hard work of ensuring your business partnership is successful truly begins. Those who negotiate a deal should stay involved in making sure it runs smoothly, write Danny Ertel and Mark Gordon in their book The Point of the Deal: How to Negotiate When Yes Is Not Enough (Harvard Business School Press, 2007). Negotiators are likely to have a firm understanding of how things are supposed to unfold, but knowing they will stay involved should keep them from over-focusing on short-term concerns, such as price, during the initial negotiation. In addition, members of both teams must meet at regular intervals to communicate new developments and discuss areas of concern.
What other contract negotiation skills have you found helpful in improving the success of new business partnerships?
Related Posts