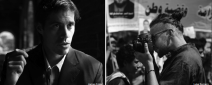 In the business world, we sometimes are tempted to avoid negotiating with unsavory counterparts—people or groups we view to be immoral, untrustworthy, or simply unlikable—even if they appear to offer the straightest path to our goals. Imagine a counterpart who works in a business that you believe to be immoral, someone who has a reputation for gossiping, or a longtime client who routinely falls back on hardball tactics despite your repeated efforts to encourage collaboration.
The decision not to negotiate with a particular party can be a perfectly legitimate one, provided we think it through carefully. But when walking away from a problem would simply leave it in someone else's hands, we could end up creating problems for them and even for ourselves. In such instances, we may need to take a closer look at the impact of the decision not to negotiate.
Two recent tragedies involving hostages taken by terrorists in the Middle East illustrate the potential repercussions of no-negotiation policies. Although the cases are extreme, they do have an important message for those of us in less dangerous realms.
For families, no guidance
In November 2012, U.S. journalist James Foley was taken hostage in Syria by the Islamic State in Iraq and Syria (ISIS), a terrorist group. About a year later, ISIS e-mailed Foley's brother, Michael, demanding approximately $130 million and the release of Muslim prisoners being held in the United States.
Because the U.S. government, like some other nations, has a policy against negotiating with or paying ransoms to terrorists, the FBI told the Foley family that it couldn't bargain on the family's behalf. In fact, one staffer from the National Security Council (NSC) reportedly even warned the Foleys and the family of another U.S. journalist being held with Foley, Steven J. Sotloff, that they could face criminal charges if they made ransom payments on their own, according to Foreign Policy magazine.
The FBI stayed in touch with the Foleys but kept most of the intelligence it gathered about James's imprisonment secret from them because of security concerns. Contradicting the NSC staffer, the FBI let the Foleys know that they were unlikely to face charges for paying a ransom. Aided by their son's employer, the Foleys began raising money for a ransom. They held conference calls with three other families of hostages to discuss strategy and the possibility of private rescue efforts, but the terrorists' demands were daunting. As private citizens, the Foleys obviously could not deliver on the demand for a prisoner exchange, for example.
Complicating matters was a lack of coordination between the relevant U.S. agencies. Speaking of the U.S. government's role in managing foreign hostage crises, one source told Foreign Policy, "No one's really in charge." Meanwhile, several European countries whose citizens were being held with Foley set up crisis centers and negotiated directly with ISIS through family members' e-mail accounts. These negotiations have led to numerous ransom payments and the release of about 15 European hostages.
Mixed messages
On May 31, 2014, the Obama administration secured the release of Sergeant Bowe Bergdahl, the sole American prisoner of war (POW) in the Afghan conflict, in exchange for five Taliban detainees. The administration justified the apparent break from policy on the grounds that (1) Bergdahl was a POW rather than a civilian and (2) the Taliban, though a U.S. enemy, is not a designated terrorist group. Many found the reasoning difficult to understand, as we reported in our September 2014 issue.
On August 19, a week after sending the Foleys a final e-mail complaining about their government's refusal to negotiate, ISIS executed Foley. Sotloff was killed on September 2, and a British aid worker soon after.
On December 7, another horrific story unfolded after Al Qaeda warned the United States that it had three days to meet ransom demands for Luke Somers, an American photojournalist being held in Yemen. President Obama authorized a military operation aimed at rescuing Somers before the deadline. But the raid failed, and Somers was killed by his guards, along with eight other civilians. In a dreadful twist of fate, Pierre Korkie, a South African civilian being held with Somers, was also killed in the raid—just hours before he was due to be released by Al Qaeda. Although South Africa also has a policy against negotiating with terrorists, Korkie's wife, Yolande, and a South African charity had negotiated an initial $3 million ransom demand down to $200,000, paid the funds, and made an intricate plan for Korkie's departure from the desert.
A more reasoned approach
In his book Bargaining with the Devil: When to Negotiate, When to Fight (Simon & Schuster, 2010), Program on Negotiation chair Robert Mnookin notes that the decision not to negotiate with a particular group should be made with care, as closing off the possibility of negotiation can leave us stranded with few options for resolving a conflict.
Indeed, Al Qaeda expert Gregory D. Johnsen told the New York Times following the failed raid to save Somers, "When the U.S. unilaterally takes all the other options off the table and leaves itself with only the military option, then if that goes wrong, the results can be tragic." Similarly, in the business realm, when we refuse to negotiate, a costly litigation process may become our only option for resolving a conflict.
For these reasons, Mnookin advises us to think through three key challenges before deciding not to negotiate with an enemy:
1. Identify and avoid emotional traps.
Irrational perceptions, such as the tendency to view those outside our group with suspicion, can lead us to demonize other parties in a way that thwarts the potential for negotiation. We need to face these tendencies and try to look beyond them.
2. Analyze the costs and benefits of negotiating.
Before writing someone off, carefully consider your interests in the negotiation, your and the other party's alternatives to negotiation, the likely costs of negotiating, and obstacles to implementation of a deal. This analysis should help clarify whether negotiation is your best option.
3. Address ethical and moral issues.
The desire not to taint our sense of honor or integrity can lead us to avoid negotiations with certain unsavory-seeming parties. But if not negotiating could harm those we represent, such as our family or fellow citizens, we may have a greater moral duty to negotiate.
A broader moral duty
The United States and other governments have compelling justifications for their blanket refusal to negotiate with terrorists. Most notably, ISIS and other terrorist groups have turned hostage taking into a lucrative form of fund-raising. The payment of ransoms seems likely to motivate further kidnappings of foreigners abroad.
But the Foleys and other families have accused the U.S. government of giving them contradictory messages and leaving them to flounder through negotiations with terrorists—negotiations that ordinary citizens are unqualified to pursue and that take an enormous emotional and financial toll. In response, Obama has ordered a review of U.S. policy on American hostages taken abroad.
Deciding not to negotiate with terrorists doesn't absolve governments of their duty to their citizens, including the families of those being held hostage. More generally, if we decide not to negotiate with a particular individual or organization we find distasteful, we may still have a moral responsibility to guide and assist—to the extent that we can—those who will be left to pick up the pieces.
Related Posts