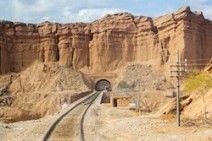 Adapted from "You Are Too Powerful for Your Own Good?" by Ann E. Tenbrunsel for the September 2005 issue of Negotiation.
In a hypothetical raise negotiation, suppose you find out that your peers have told your boss disparaging and blatantly untrue stories about your interactions with customers.
You feel shocked and upset by their betrayal; you always believed that you had a good relationship with you coworkers. It never crossed your mind that they would attempt to sabotage you, particularly because of your high status in the department.
Whether out of jealousy or a sense of injustice, less powerful parties will do whatever it takes to see their more powerful counterparts fail. Unfortunately, powerful parties often are unaware of their counterparts' animosity.
Indeed, David Messick and Ann E. Tenbrunsel found that the more powerful people are, the more untrustworthy they expect others to be. This expectation blinds the powerful to alternative scenario, such as betrayals and other types of power grabs.
Related Article: You Have Less Information Than You Think
Related Posts