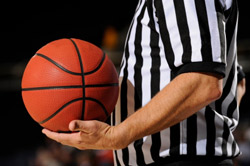 The good news is the lockout is over and the NBA will be back in business on Christmas Day.
The bad news is that as a result of the contract dispute, fans across America have been disappointed and millions of dollars have been lost.  Ticket takers, security guards, bars, restaurants and parking lots near the arenas have lost business.
Could there have been a better way to end the impasse?
CNN senior executive producer Michael Schulder posed the question to William Ury, co-author of Getting to Yes and co-founder of the Harvard Program on Negotiation. Schulder called Ury to see if he had a fresh approach to the NBA dispute. Ury, according to Schulder, advocated something he calls a "smart strike," in which games would continue, but players and the owners would not be paid until the dispute was resolved. All revenues generated would instead be deposited into an escrow fund. As an added incentive for a quick settlement, a portion of the proceeds could be donated to charity. Fans would not be disappointed because the games would go on, and no money would be lost by the businesses that depend on the games.
Ury suggests that you'd still have "the mutual pain of the lockout without hurting the innocents – the workers who depend on the NBA" and further states, "It's almost shameful, at a time when the country and so many millions of Americans are hurting, to have to struggle over whether a certain amount of millions goes here or there."
For Schulder's full article click here.
Related Posts