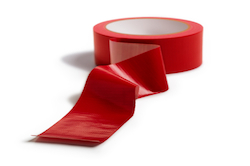 A major grocery chain wanted to build a new superstore on a 10-acre parcel in a suburban town that lacked any sort of food store.
Using the design of one of its most financially successful stores as a template, and without consulting local planning or public safety departments, the company filed a completed application with the town seeking a special permit and site-plan approval to build a 65,000-square-foot supermarket with almost 300 parking spaces, a pharmacy, and a bank.
Application Process
In the application, the company's consultants sought to answer every question raised in the formal regulatory review.
The company also hired a local attorney to meet informally with elected officials to explain why it would be in their interest to support the permit request.
In addition, the company hired a PR firm to place a story in the local newspaper reporting the results of a survey indicating that a substantial percentage of residents favored the new market. When the company realized residents were worried about how traffic patterns would be affected, it commissioned a study showing that any problems could be minimized with signs, lights, and curb cuts.
How Did It Go Wrong?
To the surprise of the company's management, local regulators rejected the permit application.
Where did the company go wrong?
First, the company should have met with town planning and public-safety professionals prior to submitting its formal proposal.
Second, it should have modified its basic store design once it heard from residents and officials about their traffic concerns.
Third, it should have organized a series of community meetings to allow residents to receive information about the project directly rather than from the newspaper and other second-hand sources.
Fourth, it should have initiated joint fact finding by giving the funds for the traffic-impact study to the town.
Related Posts