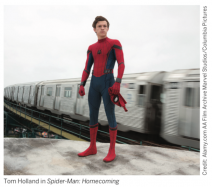 It happens to the best of us: A critical negotiation comes to an impasse, and you're crushed. Maybe your efforts to find a buyer for your business have been fruitless, your job contract is being terminated, or you've sat by helplessly as others negotiated decisions that could affect your health or well-being. Whatever the desperate situation may be, there seems to be nothing left to do. But is that really the case? Several recent news stories demonstrate that with tenacity, inventiveness, and a clear-eyed reading of the situation, you may be able to get parties back to the table and renew hope for agreement.
Trying to bring Barneys back from the brink
For decades, luxury department store Barneys New York was the preening peacock of Madison Avenue. Founded in 1923 by Barney Pressman as a men's discount clothing store, Barneys transformed into an uber-chic, overpriced curator of cutting-edge brands in the 1970s. Adored by Manhattan's trendsetters for its embrace of outré designers and its wacky window displays, Barneys branched out in the 1980s and 1990s, opening 100 stores nationwide.
In 1996, though, overexpansion triggered a bankruptcy. Barneys recovered but then floundered through changes in ownership and leadership while struggling to compete in an era of fast fashion, e-commerce, and soaring rents.
On August 6, 2019, the company, owned by former hedge-fund manager Richard Perry, was forced to declare bankruptcy for a second time. Yet Barneys' leaders were determined to once again rise from the ashes—and "fought to the end" to save jobs and stores, write Vanessa Friedman and Sapna Maheshwari in the New York Times.
Barneys CEO Daniella Vitale spent the summer meeting with potential buyers in the hopes of driving up the sale price at an auction. But by mid-October, the company had attracted only one serious bid, from brand-licensing firm Authentic Brands and liquidator B. Riley. Authentic planned to license the Barneys name to other companies, including rival Saks Fifth Avenue, while B. Riley would sell off Barneys' high-end merchandise at a discount. Horrified by the prospect of their beloved store disappearing, customers launched an online "Save Barneys" campaign.
Even after the bidding deadline had passed, Barneys' lawyers scrambled to find last-minute bidders willing to preserve some of its stores and 2,300 jobs. Investor Sam Ben-Avraham said he was planning to make an offer, as did a former CEO of a Dubai-based group that had owned Barneys in the past, according to the Times.
At a suspenseful Halloween bankruptcy hearing held to authorize a sale to Authentic and B. Riley, Joshua Sussberg, a lawyer representing Barneys, asked Judge Cecelia G. Morris to give potential buyers until the next morning to make a bid that could keep "jobs and stores open, viable, available for employees, for landlords, for trade vendors," according to the Times. Against Authentic's objections, the judge agreed and offered up conference rooms at the courthouse to facilitate any last-minute negotiations. But no bid had appeared by the morning of November 1, and Barneys was "sold for parts" to Authentic and B. Riley, the Times reports.
After years of flawed business decisions, neglect, and bad luck, negotiations to right a sinking ship can be too little, too late. Once it was headed toward its second bankruptcy, Barneys' leadership tried hard to save the company, entertaining and soliciting bids beyond its final deadline, even appealing dramatically to the judge for a brief stay of execution. As we'll see in our next story, such heartfelt appeals for help can pay off in seemingly hopeless situations.
Weaving a delicate web
For fans of superhero movies, the news this past August was heartbreaking: Disney-owned Marvel Studios would no longer be featuring the Spider-Man character in its blockbuster films after failing to renegotiate a licensing arrangement with Sony, which owns the rights to the character.
Back in 2015, Sony and Marvel inked a deal to share Spider-Man across five films. Welcoming Spider-Man, as portrayed by actor Tom Holland, to the "Marvel cinematic universe"—which is populated by the likes of Iron Man, Captain America, Black Widow, and Thor—proved to be a blockbuster move: 2017's Spider-Man: Homecoming earned $880 million, and 2019's Spider-Man: Far from Home raked in $1.1 billion. Holland also donned Spider-Man's trademark red-and-blue suit for appearances in three of Marvel's hit Avengers films.
Yet negotiations for a third Spidey film produced by Marvel-universe mastermind Kevin Feige dragged on for months, finally grinding to a halt on August 20, 2019, according to Hollywood Reporter. Disney wanted a much larger share of profits than the small percentage Marvel had negotiated; Sony flatly rejected the proposed 50-50 cofinancing offer. Though a deal would almost surely be lucrative, both parties believed they'd be fine without the other. Sony had produced hit Spider-Man movies without Marvel in the past (starring Tobey Maguire and Andrew Garfield) and thought it could do so again. And with Avengers: Endgame grossing $2.79 billion in 2019, Disney knew there was plenty of life after Spider-Man.
The negotiations were "100 percent dead," an industry source told the Hollywood Reporter, when an unlikely hero swooped in to save the day. On the talk show Jimmy Kimmel Live!, 23-year-old Holland recounted that he was "devastated" to learn—while attending a Disney convention, no less—that he'd no longer play Spider-Man. He said he emailed Disney chairman and CEO Bob Iger to thank him for "an amazing five years." Iger wrote back to say he'd like to talk to Holland on the phone.
A few days later, while drinking at a pub with his family, the English actor got a phone call. "I'm like, 'I think this is Bob Iger, but I'm drunk,'" he told Kimmel. Holland became "really emotional" on the call—to the point of tears, he said, as he shared how much the Spider-Man films meant to him and to fans.
"It was clear that he cared so much," Iger said in his own interview with Kimmel, " . . . and that the fans wanted all this to happen." After his call with Holland, Iger phoned Disney Studios team members and then Sony Pictures chairman Tom Rothman. "I said, 'We've got to figure out a way to get this done. For Tom [Holland], and for the fans.'"
A month later, the news broke that the two studios had reached a deal for Marvel to produce a third Spider-Man film for Sony, which will receive 25% of net gross and pay 25% of the film's budget. Spider-Man will also appear in at least one other Marvel film, according to the Hollywood Reporter.
How to explain the studios' change of heart? The many millions, even billions of dollars they stand to earn from Spider-Man films and merchandising could have had something to do with it. But according to Iger, there was a deeper lesson to be learned: "Sometimes companies . . . or people, when they're negotiating with one another, they kind of forget that there are other folks out there who actually matter."
Appeal to their compassion with reason
Winning the sympathy of a powerful decision maker such as Iger might not be that hard if you're a charismatic movie star whose inhibitions are down. How can we mere mortals ensure that gatekeepers take our own desperate pleas seriously?
Appealing to people's emotions can help, particularly by referencing how parties outside the negotiation could be hurt. When asking for a bargaining- deadline extension, Barneys' lawyer Sussberg reminded Judge Morris of the many people who would lose their jobs if the company dissolved. And Holland told Iger how disappointed the devoted fans of the Marvel Spider-Man movies were by the Disney-Sony impasse. Reminding the powerful of the impact of their decisions on outsiders can be an effective way of triggering empathy and compassionate decision making.
We might conclude that tugging on decision makers' heartstrings is the best strategy when you've exhausted other options, but that may not always be the case. Recently on NPR's Marketplace, reporter Stephanie Hughes described the difficult situation faced by Judy Masonbrink, a 73-year- old Midwesterner diagnosed with Stage 4 of an extremely rare form of cancer. A team of oncologists thought a breast-cancer drug called Nerlynx might help her, but Masonbrink couldn't afford its annual cost of $180,000. (For more on the high cost of prescription drugs in the United States, see the article "When High Prices Are a Bitter Pill to Swallow".) Masonbrink's private insurer would cover the cost of Nerlynx only to treat breast cancer, not the cancer she has. After an unsuccessful appeal to the insurer, she and her family applied to the drug's manufacturer to see if it would give her the drug for free. The company refused.
Masonbrink's doctor had a final idea: He wrote what's called a "compassion letter" to the pharmaceutical company. "I thought it would be heartfelt, about the life of this perky lady, but it wasn't," Masonbrink's daughter Abbey told Marketplace. "It was really technical and science-y, but it worked." The company agreed to give the drug to Masonbrink for free. Unfortunately, after two months, the drug did not slow the spread of Masonbrink's cancer, and she began taking another drug that is covered by her insurance.
In this case, a persuasion effort was effective because it was fact- based, scientific, and written by a knowledgeable source. In fact, a more emotional appeal from Masonbrink's physician might have undermined his message by making him seem less rational. Thus, it's important to tailor appeals to your audience, the context, and prevailing norms. Moreover, be aware that enlisting a credentialed expert to lobby on your behalf can open doors.
Ultimately, the biggest lesson we can take from these stories is that you don't need to give up on agreement just because the final deadline has passed and impasse has been declared. Armed with courage, determination, and a carefully crafted persuasion strategy, you just might be able to bring negotiators back to the table and save the day.
Related Posts