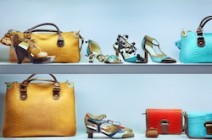 When employees leave an unsatisfying job, the feeling of relief they feel sometimes motivates them to explain their decision to whomever will listen. But that tendency can backfire and necessitate tense business negotiations, as a recent story from the world of high fashion illustrates.
In November 2012, designer Nicolas Ghesquière startled the fashion world with his decision to leave his position as the creative director of design house Balenciaga, a job he had held for 15 years. The two sides negotiated a deal: the house would pay Ghesquière $8.8 million in return for his written promise not to make any comments that could damage the image of Balenciaga, its owners, and its shareholders and collaborators, The Australian reports.
Ghesquière's silence lasted all of two weeks. In December 2012, he began a series of controversial interviews with System magazine in which he outlined the rationale behind his departure, saying that he had felt "dehumanized" and "sucked dry" by Balenciaga. He said the company's management "wanted to steal my identity while trying to homogenize" the label and turn it into a corporate bureaucracy." "It just wasn't fulfilling anymore," he concluded.
Balenciaga's response? It slapped Ghesquière with a $9.5 million lawsuit. In court papers, the house accused the designer of breach of contract, arguing in court papers that their confidentiality agreement had been necessary given the "hypersensitivity of the fashion industry to changes in creative direction."
In court, Ghesquière, who is now the creative head of Louis Vuitton, said he had been speaking generically on behalf of all designers who work for major fashion houses rather than limiting his criticism to his former employer. His lawyer argued that Balenciaga had no evidence that Ghesquière's statements had harmed the house's reputation or finances.
This August, the civil court in Paris that heard the case convinced the two parties to attempt to reach agreement via mediation. It appears that the dispute has ended quietly, suggesting that Ghesquière may have learned the value of discretion.
The dispute points to the importance of honoring employment contracts even in the face of a strong temptation to air one's grievances. It also suggests that mediation can be a beneficial means of quickly and quietly settling a dispute even after it has entered the courts.
Related Posts