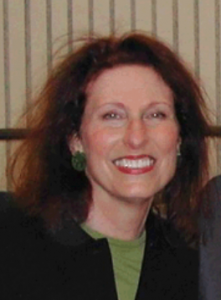 Lecturer on Law, Harvard Law School
Senior Fellow, University of Melbourne Law School
Adjunct Professor of Law, Georgetown University Law Center
Senior Research Associate, Harvard Labor and Worklife Program
Florrie Darwin has been a Lecturer on Law teaching negotiation at Harvard Law School. She is a Senior Research Fellow in the Labor and Worklife Program at HLS, and she teaches negotiation in the Harvard Trade Union Program. Also at HLS, she co-created and taught the course Negotiating Leadership, and has worked as a mediator and instructor in the Harvard Mediation Program.
Darwin is an Adjunct Professor of Law at the Georgetown University Law Center, and a Senior Fellow teaching negotiation in the University of Melbourne (Australia) Law Masters Program. She teaches negotiation at the Faculty of Law at the University of Freiburg in Germany, and has taught in Switzerland at the University of St. Gallen and the University of Lucerne, and in Tokyo at the Sophia University Faculty of Law. She was a Visiting Professor at the French business school ESSEC, and she has also taught at the University of Toronto Faculty of Law, the French Ecole Nationale d'Administration, and at the Ecole de Management in Bordeaux. She has also trained lawyers and judges in mediation at the Institut Catholique in Paris.
Darwin has facilitated workshops for professionals at various corporations, including Coca Cola, General Motors, Johnson & Johnson, First Data, Health Net, Suncor, and Exelon; for healthcare professionals at Massachusetts General Hospital, Harvard Catalyst, the American Academy of Hospice and Palliative Medicine, Partners Healthcare, and the Dartmouth-Hitchcock Clinics; for real estate professionals at the Harvard Graduate School of Design; and for lawyers around the world, in executive courses in the Harvard Negotiation Institute, at firms including Clifford Chance, Leboeuf Lamb, Shearman & Sterling, Milbank, Heenan Blaikie and Kim & Chang, and for organizations including the International Bar Association and the American Academy of Matrimonial Lawyers. She created and facilitated advanced negotiation workshops for the European Commission in Brussels, for the European Central Bank, and for diplomats in the United Nations; trained government and civic leaders in conflict resolution in the Democratic Republic of the Congo; and she provided dispute resolution training to young people from countries in conflict through the organization Seeds of Peace.
Darwin is former chair of the Cambridge Planning Board, which reviews and adjudicates land use planning matters for the City of Cambridge, Massachusetts, and of the Cambridge Rent Control Board. She practiced law with the firm of Hill & Barlow in Boston. She is trustee of the Cambridge Affordable Housing Trust, a state-certified mediator, and a member of the Harvard Mediation Program Advisory Board. She graduated with honors from Columbia University and Harvard Law School, where she was an editor of the Harvard Law Review.
Education
B.A., Columbia University
J.D., Harvard Law School
Research interests
Law, negotiation, multicultural mediation, conflict resolution and management