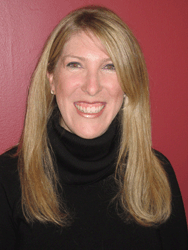 Lecturer on Law, Harvard Law School
Lecturer on Education, Harvard Graduate School of Education
Managing Partner, Triad Consulting
Debbie Goldstein has extensive experience in both the private and academic sectors. She is a lecturer at both Harvard Law School and the Harvard Graduate School of Education, and she has been an adjunct professor at Georgetown University Law Center and a lecturer at Tufts University School of Medicine. Goldstein also shares her expertise with executives through the Harvard Negotiation Institute.
She is also the principal and managing director of Triad Consulting, a consulting firm specializing in the field of conflict resolution. Her clients range from private equity firms to teaching hospitals and from large banks to public and independent schools. Her work often takes her internationally: to Dubai, where she worked with government leaders; to Ethiopia, where she worked with newly elected members of Parliament; and to Cyprus, where she taught public policy students from across the globe. In the public sector, she helped found and run LINC (Legal Initiative for Children), a free legal aid clinic to improve health care for low-income families.
Education
B.A., Williams College
J.D., Boston College Law School
Research interests
Negotiation, conflict resolution, public policy
Selected publications
With Sheila Heen. "Responding to Feedback You Disagree With." Harvard Business Review, April 14, 2017.