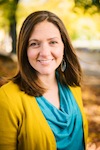 Affiliated Faculty, Negotiation and Dispute Resolution Seminar, Program on Negotiation
Senior Mediator, Consensus Building Institute
Carri Hulet is a senior mediator at Consensus Building Institute (CBI)—a not-for-profit organization dedicated to brokering agreements and building collaboration in complex, high-stakes environments. She leads CBI's Women and Consensus Building Initiative and facilitates diverse groups working on public issues including climate change, water quality, energy, transportation, and smart growth. In addition to training many companies, nonprofit organizations, and government entities, she also teaches business professionals at the Program on Negotiation.
Her recent work has focused on the impact of changing climate on coastal towns and industries, and she also has a particular interest in the intersection of negotiation and gender. Prior to working at CBI, Hulet worked in the Massachusetts Office of Public Collaboration and at The Langdon Group in Salt Lake City.
Education
B.A., Tufts University
M.C.P., Massachusetts Institute of Technology
Research Interests
Negotiation, mediation, intersection of negotiation and gender
Selected publications
"To Retreat or Not Retreat? That Is Not Even a Question" CBI Reports, spring 2016.
With Lawrence Susskind and Danya Rumore. Managing Climate Risks in Coastal Communities: Strategies for Engagement, Readiness, and Adaptation. Anthem Press, 2015.
With David Plumb. "Devising a Better Way Forward." CBI (Consensus Building Institute) blog post, March 28, 2013. 
With Lawrence Susskind. "The Practice of Public Dispute Resolution, Measuring the Dollar Value of the Field." Negotiation Journal 23, no. 3 (2007): 355–364.
"A Glossary of Deliberative Terms." Dispute Resolution Magazine 12, no. 2 (2006): 27.