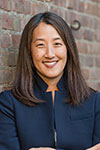 Lecturer, Mediation and Diversity & Dispute Resolution, Harvard Law School
Senior Mediator, Boston Law Collaborative, LLC
A specialist in workplace mediations, Audrey Lee is a Lecturer on Law at Harvard Law School where she teaches courses on Mediation and Diversity & Dispute Resolution. She is a Senior Mediator at Boston Law Collaborative, LLC, and has served as a mediator for the U.S. Equal Employment Opportunity Commission and the Massachusetts Commission Against Discrimination. Audrey has served as affiliate faculty at PON since 2016, currently as a lead faculty for the Harvard Mediation Intensive.
In her consulting practice, Audrey works with clients to increase their effectiveness in difficult workplace conversations and negotiations. In recognition of her professional development work with lawyers, Audrey was invited in 2018 to become a Trusted Advisor for the Professional Development Consortium, the national association for individuals responsible for the professional development of lawyers at law firms, law schools, government agencies, and corporations.
Drawing on her experience as a mediator and conflict management consultant, Audrey has worked with clients ranging from lawyers at Am Law 100 firms, to mediators at the Australian Fair Work Commission, and musicians at the League of American Orchestras. Audrey has been featured in Harvard Business Review's "Insights" series on Leadership and Managing People and in the BBC Capital's Work Ethic column, and her writing on mediation and dispute resolution has appeared in the Harvard Negotiation Law Review and Pepperdine Dispute Resolution Law Journal, among other publications.
Education
A.B., Harvard University
J.D., Harvard Law School
Research Interests
Mediation, identity-based conflicts, workplace discrimination, negotiation
Selected Publications
"Implicit Bias in Mediation," Harvard Negotiation Law Review (Spring 2020).
"'What Would You Say?' Giving Teeth to Diversity Programming." Institute for Inclusion in the Legal Profession Review: The State of Diversity and Inclusion in the Legal Profession (spring 2013).
"Effectively Negotiating Diversity Issues within Law Firms: The Value of Applying Negotiation Pedagogy and Principles to Diversity CLE and Training." NALP Bulletin, June 2009.
"Negotiating Part-Time Work at Elite Law Firms." Pepperdine Dispute Resolution Law Journal 6, no.3 (2006).
"Unconscious Bias Theory in Employment Discrimination Litigation." Harvard Civil Rights–Civil Liberties Law Review 40, no.2 (2005).