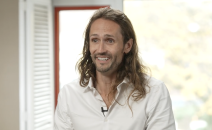 While some are born with the ability to negotiate, most leaders hone their negotiation skills over time, through on-the-job experience. At the Program on Negotiation, we accelerate that process and focus on techniques that work in the corner office and at the bargaining table.
Cole Cannon, Esq., of Phoenix Arizona and President at both the Cannon Law Group and Cannon Beach Surf Park sought out our Negotiation and Leadership program due to his need for effective communication with a variety of stakeholders in deals as large as $220M while creating surf parks.
He jokes that "learning how to deal with [various parties] and find common ground about how to build a surf park in the middle of the desert, is important."
Over the course of three days, attendees master essential strategies and tactics to help shape meaningful deals, negotiate confidently in any situation, cultivate healthy working relationships for future negotiations, maximize value for all parties involved, and resolve seemingly intractable disputes.
Additionally, attendees are handed real-world scenarios to work through to hone problem-solving skills and be prepared when negotiating in the future.
Flex Your Negotiation Muscles
"Negotiation is a skill, and like any good muscle, you have to exercise it," says Cannon. "I really appreciate the format [at Negotiation and Leadership], where we spend an hour or an hour and a half of lecture, and then we break off with a very diverse group of student body and practice to work out those muscles."
It's not enough to listen to a lecture. That's why our program includes opportunities to work through negotiation scenarios. Alongside a diverse group of executives from all over the world, you'll test groundbreaking theories, practice new approaches, and put your newfound knowledge into action, right then and there. You'll leave the program with a time-tested tool kit—one that works in both theory and practice.
Negotiation is a high-transaction-cost activity, and the side that is better prepared nearly always has the upper hand.
At Negotiation and Leadership, you will test your beliefs and assumptions, overcome emotional and rational biases, examine complex negotiation scenarios, and discover a range of competitive and cooperative negotiation strategies. In this acclaimed program, we compress 30 years of groundbreaking research into six thought-provoking sessions. In sessions taught by our expert faculty, you'll broaden your understanding of negotiating concepts, acquire proven negotiating techniques, and have the opportunity to put your learning into practice.
What surprised Cannon most about attending the event, is how much he learned about negotiating in his personal life, as well. "Negotiating with my spouse, my kids, my mother-in-law, these very normal things that we all deal with, is invaluable, and the cost shrinks to insignificance when I consider the benefits of that."
When you attend Negotiation and Leadership and join the ranks of Cannon, you'll acquire a framework for negotiation—equipping you to overcome barriers, manage conflict, and achieve better outcomes at the bargaining table, every single time—even if it's the dinner table.
If you'd like to join us at Negotiation and Leadership, we have a number of programs coming up this spring, summer, and fall. See our upcoming program dates.
Related Posts