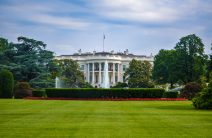 When a team is preparing for a critical negotiations, members need to appoint a leader, allocate roles and responsibilities, and discuss their at-the-table strategy. Another key objective that teams sometimes fail to discuss is the importance of staying "on message" during multiparty negotiations – that is, making sure that statements by individual members don't contradict the group's agreed-upon positions and goals.
The Re-Election of Barack Obama: Keeping His Team on Track During Multiparty Negotiations
As President Barack Obama rallied his reelection team back in 2012, he received a preview of how difficult it could be to make sure that strategists, spokespeople, and prominent supporters didn't sabotage his case against Republican opponent Mitt Romney. In April 2012, for example, Obama's team had to do damage control after Democratic commentator Hilary Rosen said Romney's wife Ann was ill-equipped to address women's economic issues because, as a stay-at-home mother, she had "never worked a day in her life" – a remark that offended many across the political spectrum.
Obama, Clinton, and Romney: Keeping the Lines of Communication Clear
Then, Obama had to cope with a couple of unwanted comments by a star supporter and fundraiser, former President Bill Clinton. Within a few days in early June 2012, Clinton made two remarks that the Romney campaign and its supporters were able to pounce upon as supportive of the Republican message.
First, during a CNN interview, Clinton said that Romney had a "sterling business career" as a private equity executive. The remark undermined a key Obama message that Romney had made a career of sacrificing American jobs for investor profits. Second, Clinton made an appeal for temporarily extending all the tax cuts that were due to expire at the end of 2012, including Bush-era rates, if Democrats and Republicans could not reach a long-term budget compromise. Clinton's opinion clashed with Obama's stated desire to allow tax cuts for the wealthiest Americans to lapse.
"I'm a little rusty at politics," Clinton admitted at one campaign event. In reality, he needed to adapt his gregarious and opinionated nature to the new fast-paced, 24-7 news cycle.
Agreeing in Advance on Talking Points and Negotiation Strategies
Yet, Obama was expected to keep the former president at the forefront of his campaign. Clinton remained popular with independent votes, and had success getting his own longtime supporters to open their wallets for the Obama campaign, the New York Times wrote. When he wasn't veering off message, Clinton had been a passionate and forceful defender of Obama and critic of Romney. Ultimately, the benefits of Clinton's support outweighed the costs, because as we all know, Obama was reelected.
For multiparty negotiations, this story illustrates the value of agreeing in advance on talking points, goals, and strategies, in addition to airing personal opinions and deciding which should be left unexpressed during negotiations.
Which communication methods help you through multiparty negotiations? Let us know in the comments.
Related Negotiation Skills Articles: Negotiation Examples in Business: Putting Your Negotiated Agreement Into Action  – You've achieved a negotiated agreement, but now what do you do? Often negotiations continue long after the deal has been made. In this article drawn from negotiation research, we offer negotiation skills tips for negotiators seeking to continue the value-creating process through a working relationship with their counterparts.
Originally published in 2012 and has been updated.
Related Posts