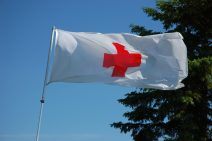 International Committee of the Red Cross (ICRC) president Peter Maurer views negotiation as integral to the ICRC's mission of providing humanitarian aid to people in international conflict zones. A former Swiss minister of foreign affairs and ambassador to the United Nations, Maurer is the ICRC's chief negotiator and promotes the development of negotiation skills within the ICRC. We spoke to him about the role of negotiation in the ICRC's mission, as well as what negotiators in other realms can learn from humanitarian negotiation.
International conflict requires a flexible approach to negotiations
Negotiation Briefings: What types of negotiations must the ICRC engage in to do its work?
Peter Maurer: Humanitarian access relies increasingly on the ability of frontline professionals to build trusting relationships with their counterparts and mobilize their support in the delivery of assistance to populations in need. As compared to transactional negotiations, where the exchange of value is the central goal, humanitarian negotiations are primarily driven toward building relationships through successive operational agreements.
The ICRC engages in different types of humanitarian negotiation: Some are more fact based, while others are more normative. When negotiating the terms of the distribution of food in a refugee camp located in a war zone, for example, negotiators may cover the technical aspects of the proposed operation (how many refugees will be served, what their nutritional status is, etc.). Conversely, negotiations may be aimed at reconciling diverging views about applicable norms (such as, What obligations does the host state have to the refugee population? What is the humanitarian organization's role?). Both types of negotiations tend to take place with those at multiple levels, from field-based authorities (e.g., camp commanders) to local and national authorities to international entities such as the United Nations.
NB: What challenges does humanitarian negotiation pose to the ICRC?
PM: Recurring challenges in frontline humanitarian negotiations include the fragmentation of political authorities in international conflict settings, the difficulty of finding the right interlocutors, and the insecurity of local environments. Another growing dilemma is the extent to which humanitarian negotiators should compromise on principles and norms to gain the consent of counterparts and positively impact a humanitarian situation. A compromise in one situation (for example, opting for a general distribution of assistance) can turn into a major liability in another (when the ICRC needs to target its limited assistance to a select group of beneficiaries). Intimidation, pressure, and the increased politicization of humanitarian assistance remain regular challenges when the safety and security of humanitarians are at risk.
NB: What role do you play as the ICRC's lead negotiator?
PM: My role as the ICRC president is to support the negotiation processes taking place in field operations through a confidential dialogue with global leaders. I regularly engage with high-level government representatives, drawing their attention to the humanitarian implications of national security policies and military strategies in specific contexts, and looking for practical solutions in sync with ICRC's field operations. In this context, my role is to discuss how to maintain national security objectives while ensuring respect for fundamental rules of humanity. This role has led me to engage on thematic issues, such as the treatment of detained foreign fighters and their families, as well as specific cases, such as humanitarian access to Yemen or Venezuela. Overall, the ICRC president needs to be the voice of the voiceless caught within international conflict zones.
NB: In 2016, you helped found the Centre of Competence on Humanitarian Negotiation (CCHN), which aims to help negotiators from five leading humanitarian organizations, including the ICRC, learn from one another. What are your goals for the CCHN?
PM: To build agencies' negotiation capability in challenging circumstances, the CCHN facilitates the capture, analysis, and sharing of frontline experiences of humanitarian negotiators from different agencies, in addition to developing planning tools to enable critical reflection on negotiation strategies and tactics in complex environments. As of mid-2019, more than 1,000 frontline humanitarian practitioners worldwide have taken part in CCHN's peer-to-peer activities and are contributing to a community of practice across field operations. Participants engage in informal, confidential exchanges to learn common approaches to complex negotiations and assist others.
NB: If you could give one piece of advice to professional negotiators, what would it be?
PM: Our experiences and reflections in recent years have highlighted the emergence of a new "ethos" of negotiation in our increasingly divided world. Like mediators, negotiators should increasingly view themselves as advisers to a relationship between two or more parties, facilitating the exploration of new areas of agreement. Rather than feeling isolated and pressured by competitors, negotiators should consider expanding their peer networks and comparing their experiences. Today's challenges are beyond the ability of any individual negotiator. We need to work together to build our ability to address the need for reconciliation in every aspect of our tumultuous economic and social lives.
Have you found yourself negotiating in the midst of an international conflict? What strategies did you use to achieve a successful outcome?
Related Posts